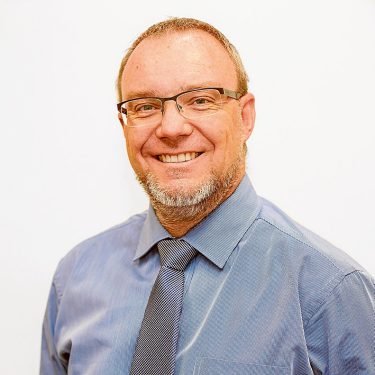 MORNINGTON Peninsula Shire CEO Carl Cowie has appointed his first senior executive – a chief financial officer.
The hiring of Matthew Hubbard follows the laying off of 12 senior and middle managers on Friday 13 March including Bruce Rendall, the shire's director of sustainable organisation, former CEO Michael Kennedy's name for a chief financial officer.
The title of Mr Hubbard's job is a clue that Mr Cowie will ditch the Kennedy era names of the four directors, which all contained the word "sustainable".
Mr Cowie announced the hiring last Thursday, stating Mr Hubbard would be "interim chief financial officer, effective immediately" and that the shire would advertise nationally for a permanent CFO later this year.
"I am pleased to welcome Matthew to the shire. He brings with him a broad range of financial, commercial and management experience gained from both the ASX-listed environment and not-for-profit organisations," Mr Cowie said in a press release. (ASX is the Australian stock exchange.)
"Matthew is an experienced chartered accountant who spent eight years with international accounting firm Price Waterhouse, a further eight years in health and aged care, six years in facilities maintenance and managed services, and three years in infrastructure and wealth management.
"His most recent assignment has been the challenging creation and implementation of a shared services model for more than 200 finance and administration staff within Transfield Services."
Mr Hubbard said he was "excited about working with the CEO, council and the organisation to help identify opportunities to ensure we are providing the most effective and efficient services to the community".
The new CFO will have a busy first few weeks as the shire is due to present its annual budget this month. It was due to be discussed by councillors yesterday (Monday) but has been postponed till 27 April. The proposed budget will go on public exhibition for about six weeks.
The top finance job has been a bit of a revolving door since long-time holder Kevin Clarke left the shire in August 2012 for Frankston Mornington Peninsula Medicare Local (a federal government-funded organisation that assists medical professionals keep people out of hospitals). Mr Clarke had been in the position since 1999.
His replacement was Marilyn Kearney, who left last April after about 16 months in the job following conflict over the preparation of the 2014-15 budget and the divisive issue of the Southern Peninsula Aquatic Centre. Ms Kearney had held senior jobs at Monash Council for 11 years.
Alison Leighton, now director of sustainable infrastructure (replacing the retired Alex Atkins), was acting director until the appointment of Bruce Rendall, who came from the City of Greater Dandenong, and was hired by Michael Kennedy because of his experience with major projects. As engineering services director, he oversaw the building of Dandenong's new municipal offices and library complex, the city's famous market, and an aquatic centre.