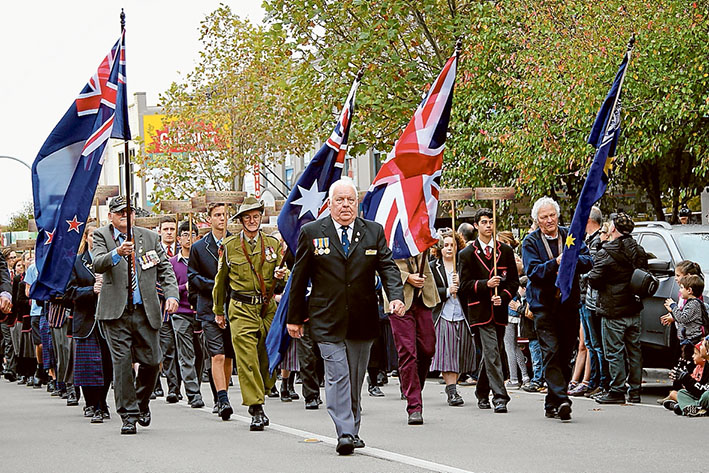 THOUSANDS of people commemorated Anzac Day, attending dawn services and marches across the Mornington Peninsula.
The threat of rain did not appear to impact on the numbers gathering to mark the centenary of the ill-fated landings of Australian and New Zealand troops on the beaches at Gallipoli, in Turkey.
In direct contrast to the suffering of the troops, Saturday's crowds parked their cars and walked to the various ceremonies free of any impending danger.
Children proudly wore the medals of relatives as they approached memorials, letting everybody know the soldiers' deeds would not be forgotten.
Ironically, while the various speakers at the ceremonies gave thanks to the troops for their sacrifices in World War I and every conflict since to ensure peace at home, police have been warned that they could be the "near" target for modern extremists.
While the uniformed police presence at the Anzac ceremonies appeared as normal, one state politician told The News that many more in everyday clothes were mingling with the crowds, keeping a watchful eye for threats of violence on the home front.
Mornington Dawn service pictures by Yanni
[Best_Wordpress_Gallery id="6″ gal_title="Mornington Anzac"]
Rosebud service pictures by Yanni
[Best_Wordpress_Gallery id="7″ gal_title="Rosebud Anzac"]
Rye RSL Dawn Service. Pictures by Barry
[Best_Wordpress_Gallery id="8″ gal_title="Rye Anzac"]