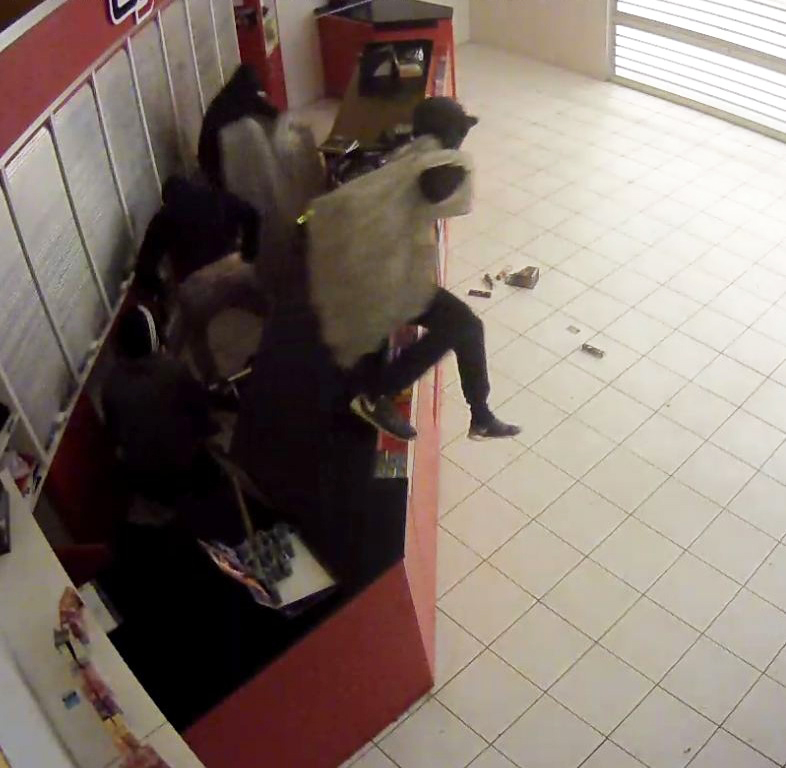 Frankston Crime Investigation Unit detectives are investigating after a large amount of cigarettes were stolen from a Karingal tobacco store on Anzac Day.
Four men have forced open a roller door to a store at the Ashleigh Avenue Shopping Centre using a jemmy bar about 3.05am.
They obviously hadn't done their research, as they soon realised they had broken into the wrong store and left without taking anything.
The bumbling thieves had better luck on their second attempt and forced entry to the roller door of the tobacco store and left with a doona cover filled with a large number of cigarettes.
Police have released CCTV footage and images taken from the two stores in an effort to identify the men they believe can assist with their investigation.
The offenders were all wearing dark clothing, hooded jumpers, masks or balaclavas and gloves at the time.
Anyone with information is urged to contact Crime Stoppers or to submit confidential report at www.crimestoppersvic.com.au