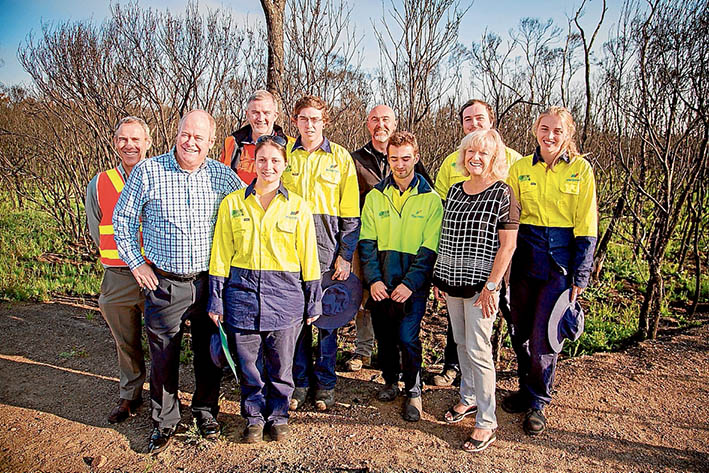 A VARIETY of groups have been working to restore fire-damaged Warringine Park, Hastings.
Some areas of the park are being kept closed for safety reasons and to allow regrowth of bushland lost in the January fire.
At work within the park are a Green Army team, Franklin Scholar students and the Mornington Peninsula Shire's natural systems team members.
The shire's Simon Thorning said groups have been working on making the area safer, collecting rubbish and debris and clearing vegetation.
"We'll soon start restoring the bushland and continue to manage the fire risk in the park as the vegetation grows back," he said.
"The reconstruction project for the burned areas of the boardwalk has been put out to tender, and works are expected to be completed later in the year."
For details or to volunteer with a regeneration program at Warringine Park call the shire on 1300 850 600.