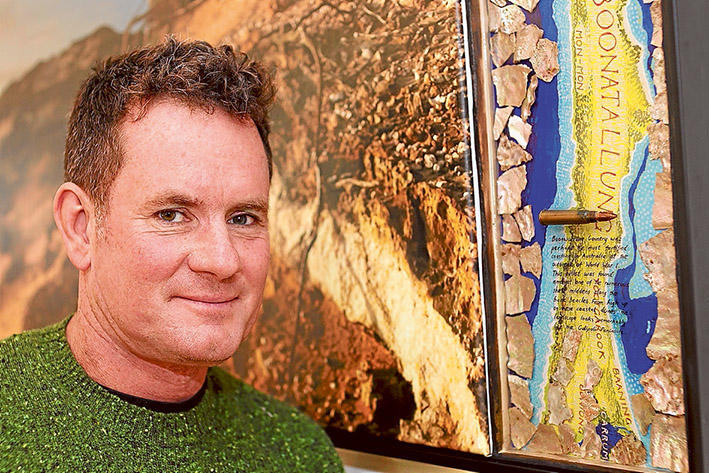 AN exhibition by Simon Normand at the Merricks general store explores the Mornington Peninsula as it was before World War I.
The artist presents a series of panoramic photographs of places that "show no sign of the dramatic effects of colonisation," he says.
Beside each photograph are original painted maps and collages of the landscape. There are references to original Boonwurrung place names, bullets found in shell middens, stones, insects and glass all preserved in resin-filled boxes. "It's a vision of the country before the clearing," he said.
The exhibition runs until 31 May. The gallery at 3460 Frankston-Flinders Rd is open daily 9am-5pm.
First published in the Southern Peninsula News – 12 May 2015