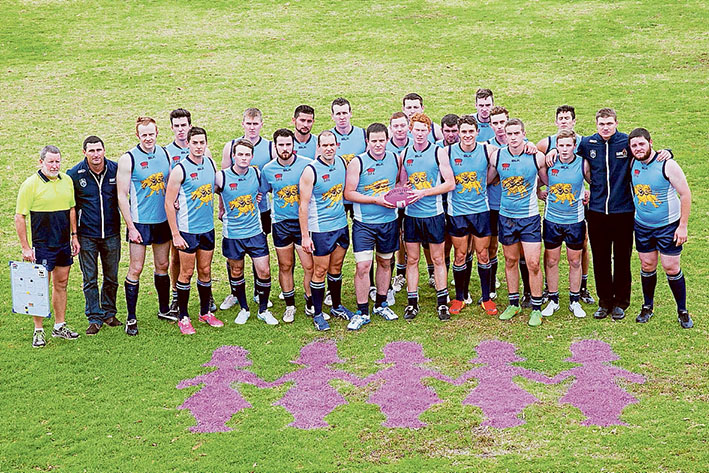 HMAS Cerberus Dogs footy team hosted its second annual Pink Sports Day against a St Kilda City third division team on Saturday to raise funds for breast cancer research. Raffles, tin shakes and sales helped the club raise $400.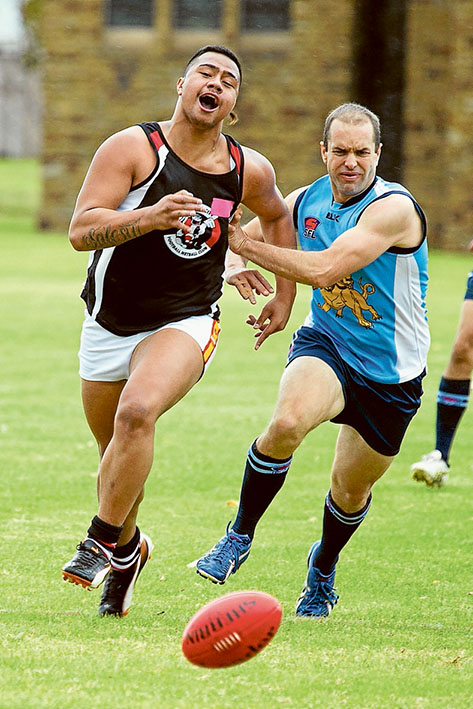 A ceremony to name the oval the McAuliffe Oval, after recently retired Lieutenant Commander Murray McAuliffe, was held before the game. The McAuliffe family have been key supporters of the Cerberus Football Club for 39 years.
Despite threatening skies, chilly winds and injuries forcing two players off-field, both teams showed spirit with the Dogs easily winning 125 points to St Kilda's 13.
Best-on-Ground was James Falkenburg, of the Dogs, with Samuel Hornby of the Dogs and Elijha Salesui, of St Kilda City, named Most Sportsman-Like.
HMAS Cerberus has named 2015 'The Year of Community and Family'. "Supporting the good work of Breast Cancer Network Australia strikes a chord with many of the players and supporters who have known a friend or family member struggling with breast cancer," Cerberus spokesperson Katherine Mulheron said.