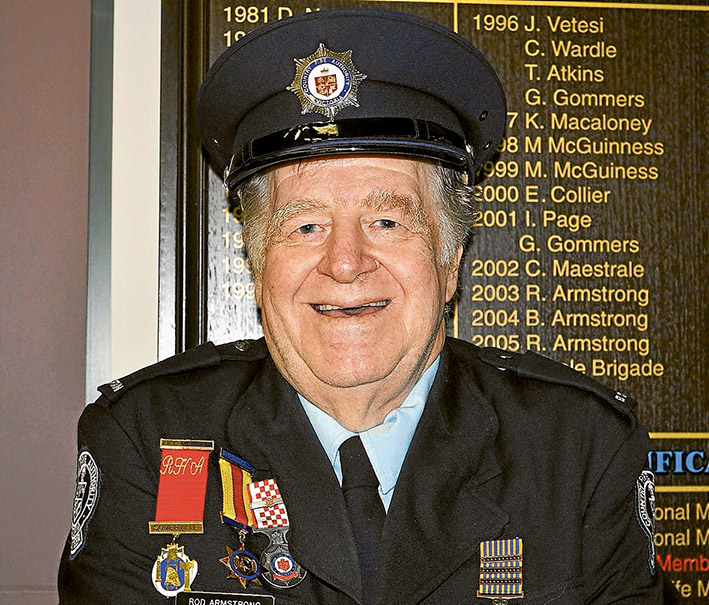 A BIG turnout – which included a guard of honour by fire crews – farewelled former Somerville CFA captain Rodney Howard Armstrong on Saturday.
Flags at the station were at half-mast and the fire bell was tolled once for each of Mr Armstrong's years as a firefighter, 54 years.
Funeral director Edward (Ted) Bull there were 240 mourners at the funeral, with many lined up along Graf Rd as first a fire truck and then the hearse passed by.
Born 31 May 1942 at Mornington, Mr Armstrong died of kidney failure on 4 May, aged 72.
In his eulogy, Somerville CFA captain Allan Monti praised Mr Armstrong's outstanding service, the leadership roles he had played and the recognition he had received in the form of medals and service awards.
He said Mr Armstrong was highly regarded as deputy group officer in the Western Port group of fire brigades.
Despite suffering ill health over recent years, Mr Armstrong had been a regular at the Somerville fire station, assisting with administrative tasks.
Beverley, his wife of 45 years and also a long-standing CFA member, described her husband as "a lovely bloke".
"We had a great life together and I couldn't have wished for a better husband," she said. "I was amazed by the number of well-wishers on Saturday."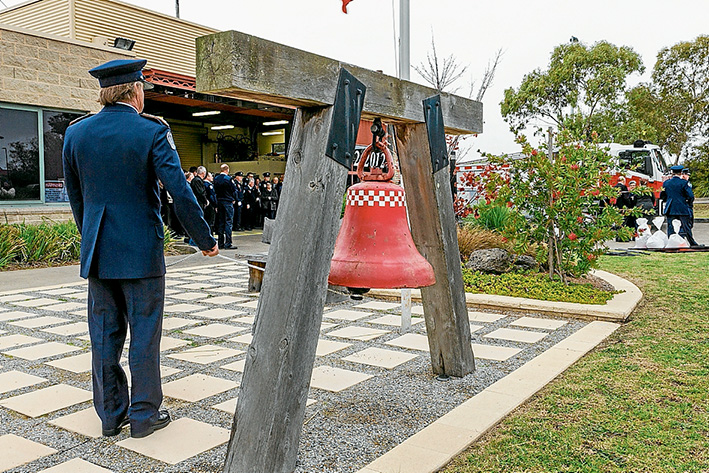 The couple were married in Mornington in 1969 when Mr Armstrong was an orchardist on his parents' farm. He later worked at the BP refinery at Crib Point for 20 years and was one of the workers on the decommissioning crew.
He had a keen interest in steam trains and was a member of the Mornington Railway Preservation Society.
"If there was a steam train within listening distance we'd be there," Mrs Armstrong said.
The couple had no children. "Rod blamed shift work," Mrs Armstrong quipped. "He'd be going to bed when I was getting up."
Mr Armstrong was cremated on Monday and – if Mrs Armstrong has her way – his ashes will be scattered around the fire station in Eramosa Rd.
He also leaves two sisters, Kath and Meredith.