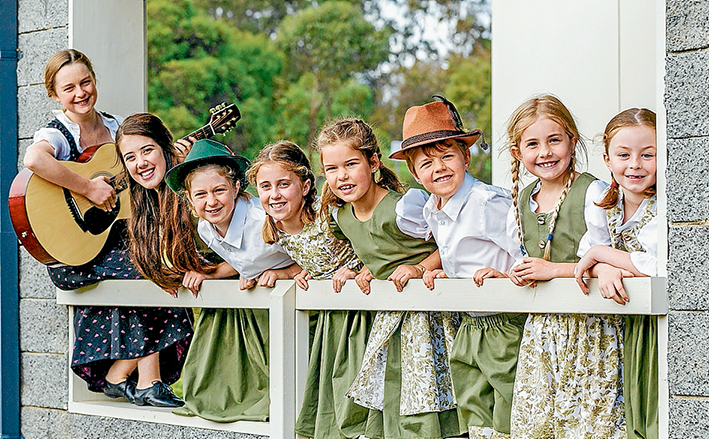 THE award-winning screen musical The Sound of Music, which first charmed audiences in 1965, is celebrating its 50th anniversary this year.
Worldwide celebrations to mark the milestone including gala concerts, marionette exhibitions, tours of the movie settings and cast reunions.
Not to be left out, Mornington audiences will be treated to a new junior version performed by students.
About 50 have jumped at the chance to be in two special performances, 11am and 4pm, Sunday 28 June, at the Peninsula Community Theatre, Wilson's Rd.
"This unique film is still as popular half a century on as it was when it was first released," said director Rebecca Perry, who has had 10 years' experience directing youth theatre. She has a "deep love" of this particular musical.
The children are now busy learning lines, mastering dance steps, attending costume fittings and looking forward to their Sound of Music 'sing-a-long' movie afternoon.
The production will be a nostalgic trip down memory lane for those who've loved it in the past – and its acts as a fresh introduction to the story for younger audience members.
The film was one of the most successful of all time, winning five Oscars in 1966 – with the real Maria Von Trapp appearing as an extra. Her family performed as a musical group for more than 30 years.
It was one of the most successful films of all time. With a budget of $8.2 million it made $112.48 million at the box office.
The original musical was written by Rodgers and Hammerstein and the junior version released for performance in 2014.