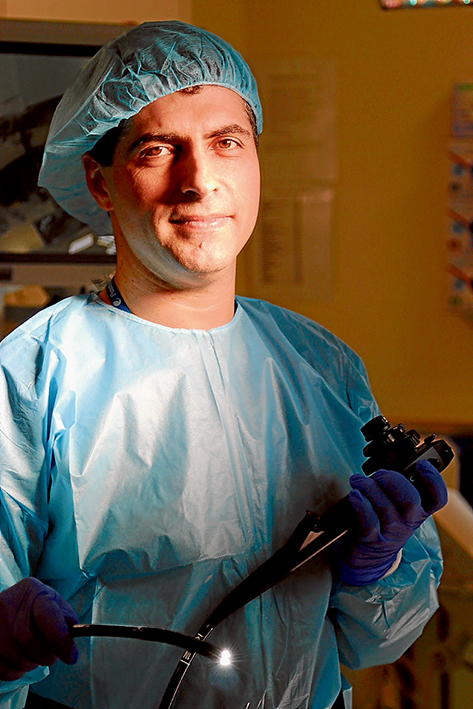 HEALTHCARE services need to plan for a rise in pancreatic cancer, Peninsula Health's Endoscopy boss Dr Leon Fisher has warned.
His warning coincides with this week's launch of the 2015 cancer appeal to buy the $500,000 cancer detecting machine.
"An endoscopic ultrasound and endoscopic bronchial ultrasound machine is a critical piece of equipment for diagnosing and treating a range of cancers," Dr Fisher said.
"Currently, local residents must travel outside our catchment zone to access diagnostic services for pancreatic cancer and are often put on long waiting lists.
"We have CT scanners, MRI scanners, surgery, chemotherapy and radiotherapy … everything is at Peninsula Health except the EUS/EBUS machine."
Research in the Medical Journal of Australia reveals pancreatic cancer is on the rise.
"The five-year survival rate is only five per cent, so early detection is vital," Dr Fisher said.
"With an EUS/EBUS machine available locally, diagnosis will be faster and more accurate. It would happen at Frankston Hospital within days of initial scans, resulting in faster treatment.
"The alternative is invasive surgery, which carries serious risks, especially for frail patients."
Peninsula Health CEO Sue Williams is confident the appeal target will be reached.
"We are very fortunate to have such an active and engaged community who genuinely care about their local healthcare services. Every dollar will make a difference and all donations over $2 are tax deductible."
To donation online visit peninsulahealth.org.au