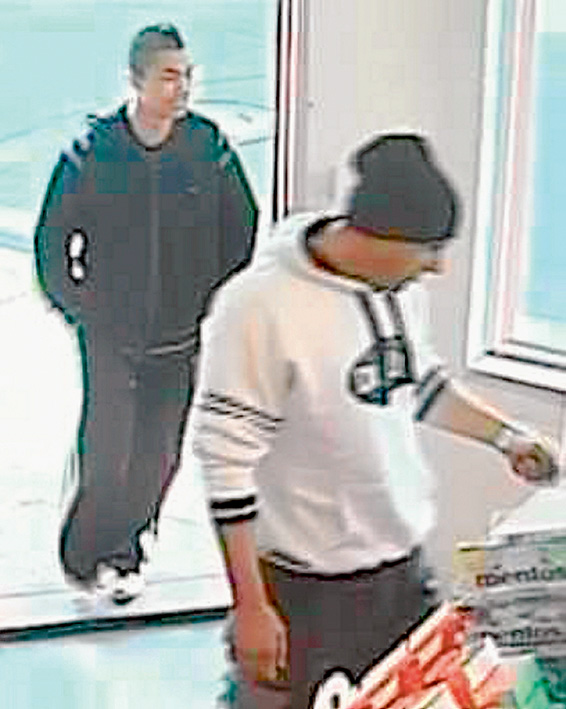 POLICE have released images of two men who forced their way into the Tobacco Station store in Ninth Av, Rosebud, 2.37am, Tuesday 12 May.
The men jemmied open the roller shutters and smashed glass panels on the door. One man stayed outside and passed a wheelie bin in to the other who filled it with cigarettes valued at $20,000.
The men drove off in a light green 1998-2001 Toyota sedan.
The store owner suspects two men who appeared to be casing the store the previous day. One of the men is of Asian appearance with a distinctive hairstyle.
Anyone with information is asked to contact Constable Dave Clancy, Rosebud CIU, on 5986 0416.
Improved line marking, warning signs on Shands Rd and splitter islands at the intersection had improved the intersection.
First published in the Southern Peninsula News – 26 May 2015