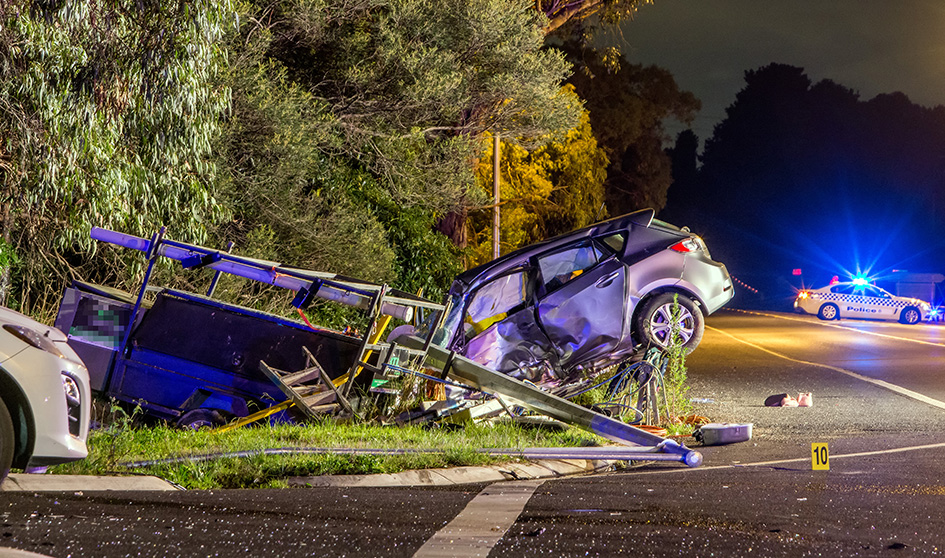 A woman has died following a crash involving three cars in Pearcedale last evening.
The collision happened at the intersection of Robinsons Road and the Western Port Highway just after 5pm.
Police believe the 19-year-old Mt Eliza woman was travelling west on Robinsons Road when she entered the intersection and collided with a north bound Ford Ranger utility.
The utility then collided with another vehicle that was in the intersection, attempting to turn left, onto the highway.
The woman, who was the sole occupant in the car, was airlifted to The Alfred hospital but died on arrival.
Four men in the utility and a mother and her 9-month-old baby in the third car were not injured.
Police will now prepare a report for the Coroner.