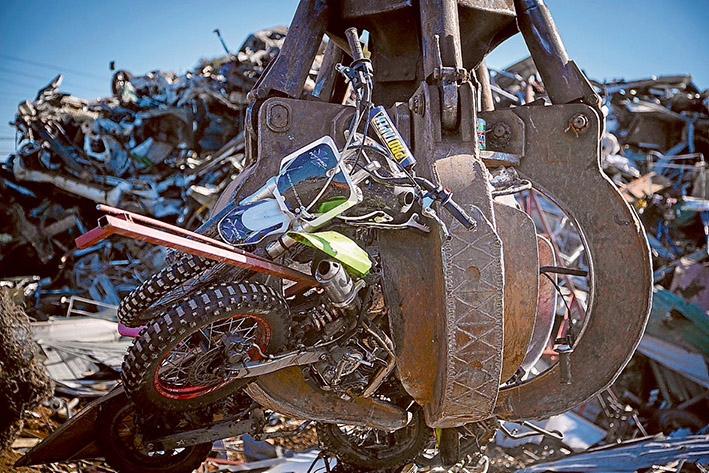 FIVE unregistered motorbikes have been destroyed after being seized by police.
The vehicles were among nine mini-bikes, motorbikes and one motorised scooter impounded under an amendment to a Mornington Peninsula local law that imposes a $500 release fee.
Just four of the motorbikes were reclaimed by their owners who came from Hastings, Bittern, Crib Point, Tyabb, Rosebud and Mornington.
"None of the bikes crushed were able to be registered as they were not in a roadworthy condition," Claire Smith, the shire's environment protection and community safety manager, said.
Police were given power to seize the unregistered recreational vehicles when the shire changed its local law in 2014.
"Our top priority is community safety, and to deter illegal and dangerous behaviour. It is unfortunate some people still choose to do the wrong thing," the mayor Cr Bev Colomb said.
Cr David Garnock said illegal use of unregistered recreational vehicles was dangerous.
"Riding unregistered recreational motorbikes without the proper safety equipment on land not designed for the purpose is not only dangerous, but also offenders can risk losing their bike or facing a fine," he said.
"The illegal use of these bikes is also dangerous in the broader community, and can cause property damage or present a threat to people."
The illegal use of recreational vehicles can be reported by calling 000 during the event, or information can be given by calling 1800 333 000 or the Hoon Hotline on 1800 664 666.