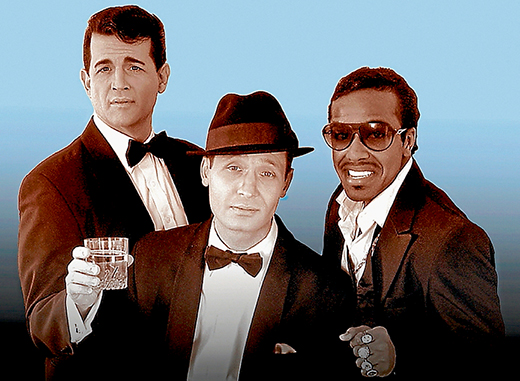 Direct from Las Vegas and following a sold out tour of the US and the UK, 'The Rat Pack' will be making their way to Australia in June.  'Frank' (David deCosta), 'Dean' (Johnny Edwards) and 'Sammy' (Nicholas Brooks) are back in town and will be lighting up stages across the country as they bring back the grand old days of those classic crooner hits that we all know and love.
Johnny Edwards brings the magic and charm of Dean Martin back to the stage. With that chiselled smile, charming ways and funny lines, Dean Martin is remembered as the King of Cool and America's favourite leading man of the 50s. Expect to hear some of his great songs including Volare, Everybody Loves Somebody and That's Amore.
David deCosta encapsulates the enigmatic Frank Sinatra. As the all-American iconic performer, Frank Sinatra, David brings to life some of the biggest songs ever recorded and forever linked to the memory of Frankie – including My Way, New York New York, Come Fly With Me and so many more.
Nicholas Brooks is the suave Sammy Davis Jr. Fondly remembered for his humour and impressions, Sammy Davis Jr was first and foremost a dancer and performer and had a long and envious career in clubs and theatres in Vegas and New York. Expect to hear some of Sammy's big hits including Mr Candy Man, That Old Black Magic and Mr Bojangles.
Together they come together on stage as The Rat Pack. Delivering the timeless songs that we all love and sharing some funny stories and gags, this is one show that should not be missed.
Don't miss The Rat Pack as they tour across Australia.
The Rat Pack will play at the Frankston Arts Centre on Thursday 25 June. Call 9784 1060 for tickets.
See abstractentertainment.net/rat-pack