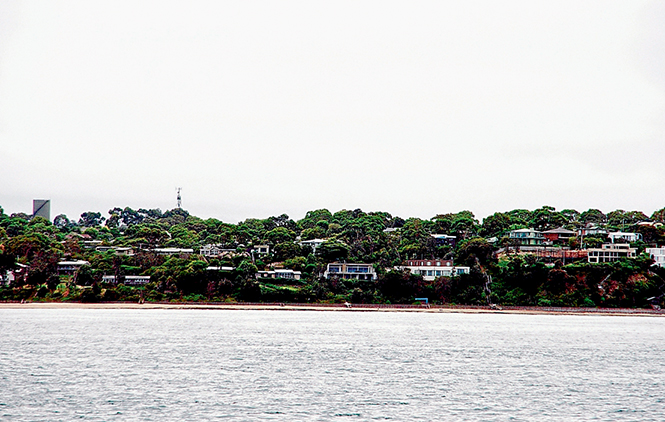 THE latest studies into rising sea levels show beaches and foreshores will be affected throughout Western Port, with the biggest loss of land to inundation occurring in the northern section of the bay.
While beaches from Somers to Flinders with steeper foreshores will in large part retain their existing profiles, erosion is expected to increase as cliffs become more exposed to the sea.
The studies also warn that underground water supplies will increasingly be salt affected.
Land surrounding the bay's tidal channels, such as those at Hastings and Merricks Creek, will also come under increasing pressure from rising levels in Western Port and water flowing from the land.
The latest data on projected sea level rise, storm surge and erosion in Western Port is contained in the Western Port Local Coastal Hazard Assessment.
The study area includes all shorelines of Western Port and French Island, as well as the northern shorelines of Phillip Island from Newhaven to Seal Rocks.
Although the study does not predict the effects of rising sea levels on properties, it does take account of such existing coastal structures as Yaringa Boat harbour, Somerville, the Port of Hastings, Western Port Marina, the Crib Point and Stony Point jetties and the HMAS Cerberus defence base, the Blind Bight boat ramp, the Cowes Jetty, Phillip Island Bridge and rock walls at Tooradin.
The report says beaches between Balnarring and Somers are already being eroded.
"Western Port has significant social, economic, built and natural values that have been identified as at risk from the impacts of sea level rise and storm surge," Department of Environment, Land, Water and Planning (DELWP), regional manager, Rod Anderson said.
"This assessment brings together the best historical knowledge of the Western Port coastline with detailed modelling and projected sea level rise data for the years 2040, 2070 and 2100.
"The modelling from the assessment will help land managers and owners in Western Port to make decisions about how to prepare and respond to climate risks along the coast."
Detailed assessments were made of four areas along the coast including from Balnarring to Somers in the south.
Mr Anderson said the study's results would "influence future planning decisions, emergency management frameworks, local infrastructure maintenance, and regional climate adaptation planning" by all levels of government.
"It will also be used to continue conversations so that we can better understand community values and priorities in Western Port, and to identify opportunities for collaborative action on climate change."
The Western Port Local Coastal Hazard Assessment project is funded by the Victorian Government and delivered in partnership with Melbourne Water, South East Councils Climate Change Alliance, and the municipalities of Bass Coast, Cardinia, Casey and Mornington Peninsula.
To view the final project reports, fact sheet and frequently asked questions go to www.seccca.org.au/projects/western-port-local-coastal-hazards-assessment.