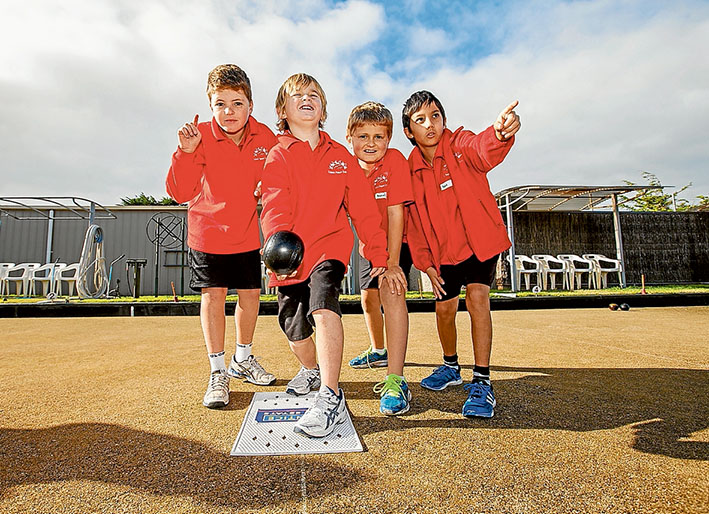 "JOHN'S Jaguars" – a name inspired by their coach: Sorrento Bowls Club member John Shepherd – has won the inaugural Primary School Lawn Bowls Challenge.
The Year 5 team, from Sorrento Primary School, won with 22 shots up while the runners-up, with 14 shots up, was another Year 5 team called Sassy Sorrento.
Primary school teams from Sorrento, St Joseph's, and Rosebud took part and played in teams of four over 14 ends at Wednesday's event.
A supportive crowd of teachers and parents came along to watch the challenge which was supervised by a team of 10 Sorrento Bowls Club members, who measured and scored the matches and an official umpire for the day, Graham Woodrow, of Rye.
Trophies were awarded to the two winning teams and certificates to all participating schools by Sorrento Bowls Club president Rod Bell.
"The challenge is set to be an annual event, with Sorrento Bowls Club members working closely with PE teachers at local schools," the club's Judith Mordech said.
Sorrento Bowls Club is in Hotham Rd, at the rear of the David Macfarlan oval.
First published in the Southern Peninsula News – 16 June 2015