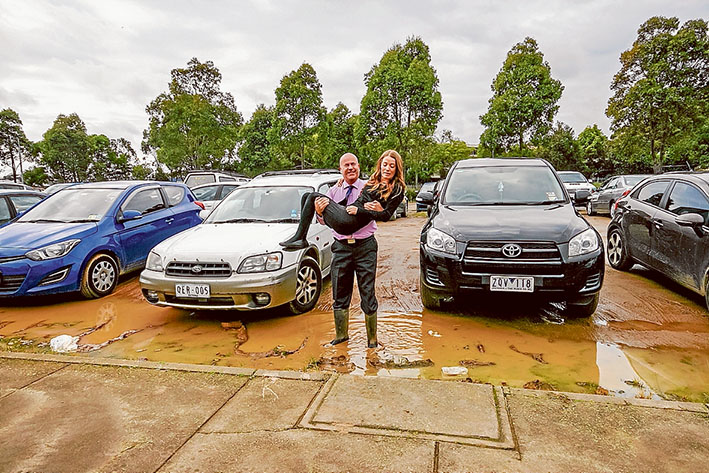 BUSINESSES using Blamey Place car park in Mornington have had enough of the winter ritual of dodging water-filled potholes and corrugations and are calling on the shire to seal it.
The call comes after the council approved its "Unmade car park construction strategy". The shire has 250 unsealed car parks and asphalting the top 25 on a new list could take up to 15 years and cost $10 million.
Blamey Place is number 12 on the list, behind other town car parks at Currawong Community Centre, Mills Beach, Civic Bowls Club, Albert St car park and Barrett Lane car park as well as other on the peninsula.
Jacobs and Lowe Real Estate has an entrance on Blamey Place and director Peter Skewes (pictured with staff member Laura Ward) said sealing and marking the car park would increase its capacity by 15-20 per cent.
"I'm conscious other areas need to be sealed but reckon most people owning property on Blamey Place would see paying for sealing as a good investment," he said.
"It's a buoyant market and a sealed car park would encourage owners to develop their buildings."
He said the car park put off people who had come to Mornington to shop.