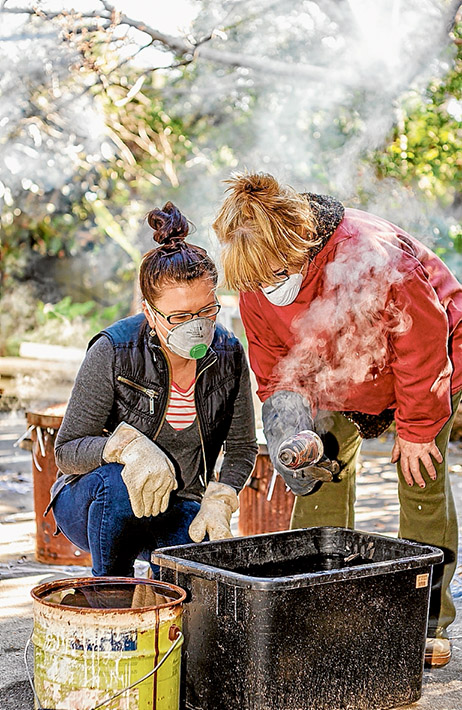 RAKU firing is a hot topic for a group ceramic artists at Rye.
Raku – meaning "enjoyment" – was practiced in Kyoto, Japan, as far back as the 16th century. Vessels produced were used in the Japanese tea ceremony, most often as tea bowls.
Artist Sue Sanderson said raku firing was one of the most exciting processes in ceramics.
"The smoke, the fire and the excited squeals when we see the end result has made us want to share these wonderful pieces," Sanderson said.
"Pots are placed in the kiln, the firing commenced and anticipation grows for that moment when the glazes begin to melt in the intense heat.
"The pots are then quickly removed from the kiln – red and molten – and placed in bins full of paper and sawdust. This is the next step in achieving the wonderful glaze effects.
"After about 30 minutes they are removed from the bins and placed in water. This thermal shock gives the pots that unique raku character. We now use this old and traditional process on contemporary ceramics."
The artists will show off their raku exhibits at Antipodes Gallery, 138 Ocean Beach Rd, Sorrento, from 17 July-2 August.
First published in the Southern Peninsula News – 30 June 2015