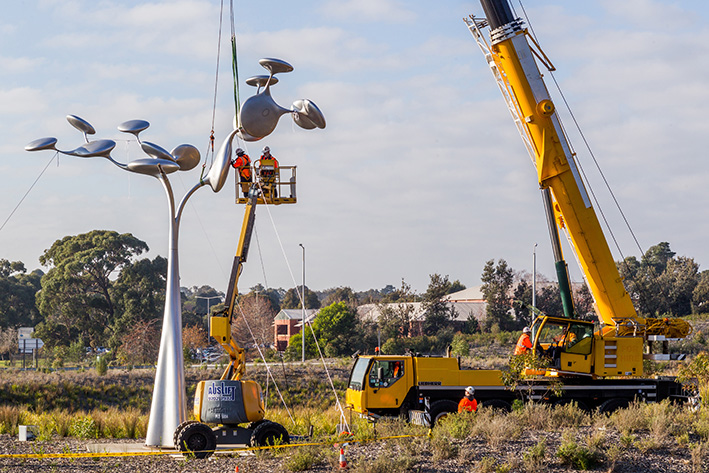 Phil Price's large scale, wind-activated kinetic sculpture, The Tree of Life, located near the Peninsula Link Cranbourne Road exit is being dismantled much to the disappointment of people passing by.
Three stunning monumental sculptures were installed along the Peninsula Link freeway in Melbourne's South East on the 14 December 2012, before the official opening of the freeway in January 2013, as part of a unique partnership between Southern Way and McClelland Sculpture Park+Gallery.
As part of the biennial Southern Way McClelland Commissions, a new sculpture will be commissioned every two years until 2037, alternating between two sites on the Peninsula Link freeway. In total 14 sculptures will be commissioned over the next 25 year period.
After display on the Peninsula Link freeway the Southern Way McClelland Commission works will form part of McClelland's permanent collection.
Funding for the sculptures is being provided by Southern Way, Abigroup and RBS (Royal Bank of Scotland).