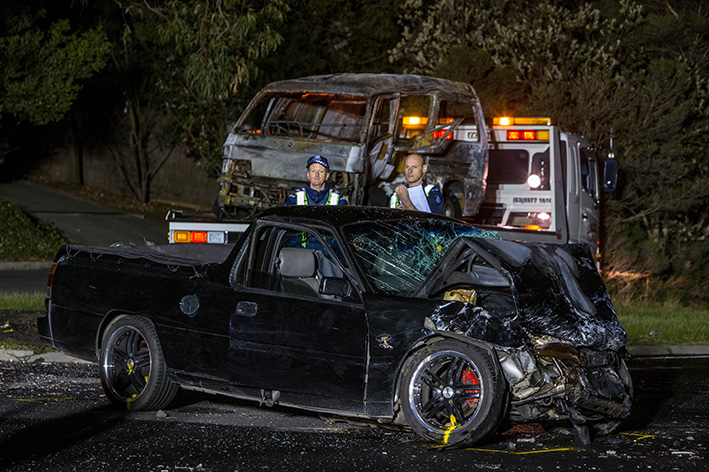 A van erupted into flames after a collision on Nepean Highway, Mt Eliza, this evening.
Emergency services hurried to the scene after reports of an accident, leaking fuel and and then a fire were received about 5pm tonight.
Traffic was thrown into chaos with reports that south-bound traffic banked back to Olivers Hill.
Initially, emergency services considered airlifting an elderly man, but he was eventually conveyed by ambulance to The Alfred with back injuries.