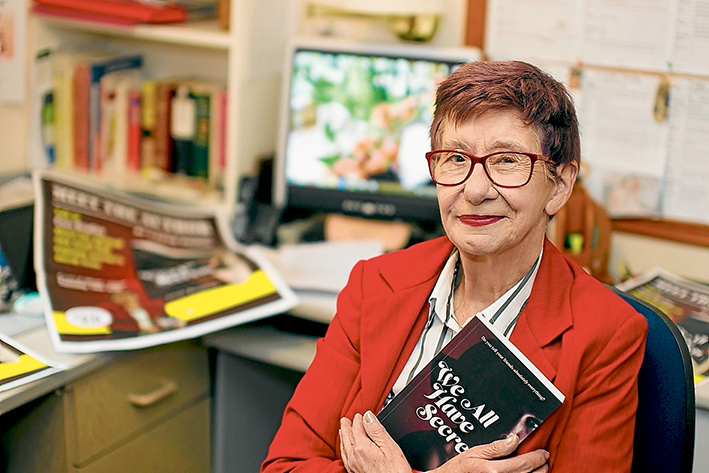 POST work life can surprisingly be a time to begin a new career and that's exactly what Rosebud resident Elsie Bradley has decided to do.
The self-professed keen reader had turned her hand to writing and has penned her debut novel We All Have Secrets.
Ms Bradley has drawn on her varied working life as an insurance agent, bookkeeper and bus conductor among many jobs and her own experiences to tell the story of a reading group of "vintage women who write a book based on their experience of growing older and enjoying the freedom it gives them to live life as they choose".
"There are no grey perms or fluffy slippers," the book's blurb says. "They don't need to read fantasy; their real lives are more exciting than anyone can imagine, and getting better by the day."
The author says it took about five years to write We All Have Secrets.
"The main thing was to learn how to do it properly and I went to TAFE to do the professional writing and editing course and that was important."
"I got a manuscript assessment from an editor and it was very good so that gave me confidence," she said.
The new author has embarked on a mini-promotional tour to talk about the book. A session at Rosebud Library was a success so a reading from We All Have Secrets and a questions and answers session will be hosted at Caffe Panini, 3/9 Boneo Rd, near Rosebud Plaza, on Tuesday 14 July, 9.30am-midday. Email elsiebwahs@gmail.com
Copies will be available for $20. We All Have Secrets is also available via Amazon Kindle or at Rosebud Book Barn, 891 Point Nepean Rd, Rosebud.
First published in the Southern Peninsula News – 7 July 2015