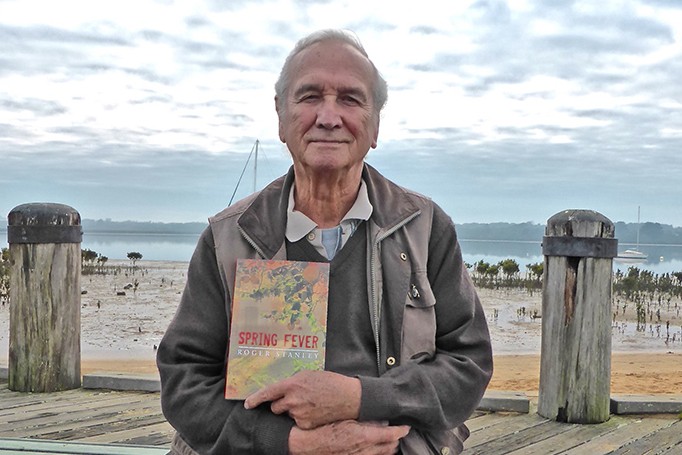 ROGER Stanley has played many roles in life but always wanted to be a writer.
In recent years he set about this dream methodically, undertaking a graduate diploma in professional writing and editing at Chisholm Frankston, entering short stories and plays in writing awards, several of which he won, also taking advantage of mentorship from established Mornington Peninsula authors.
Then it was time for his novel. The first, published by Xlibris, is Spring Fever, a fast-paced detective thriller set on the peninsula. The story follows Vicki Walker, the youngest detective chief inspector in the state, who considers transfer to the fast growing suburb of Bayport as a stepping stone to the top. Her skills are tested with the discovery of a body just minutes from the Bayport police complex.
Stanley, of Crib Point, has delved into the minutiae of police procedure, forensic science, while keeping the story moving with insight to the personal lives of his protagonists.
This is a far cry from his recent work taking groups on winery tours, driving weddings in his veteran London cab and working as a strong advocate for the Crib Point Cemetery Trust, as well as tackling foreshore issues.
Stanley said he enjoyed the writing process so much he has embarked on the second novel in the series pursuing the career of Vicki Walker and her street-wise partner Tom Barton.
Spring Fever is available in Hastings at Petersen's Bookstore in High St, Hastings, Amazon, or from the author at (email) rogerbud@satlink.com.au