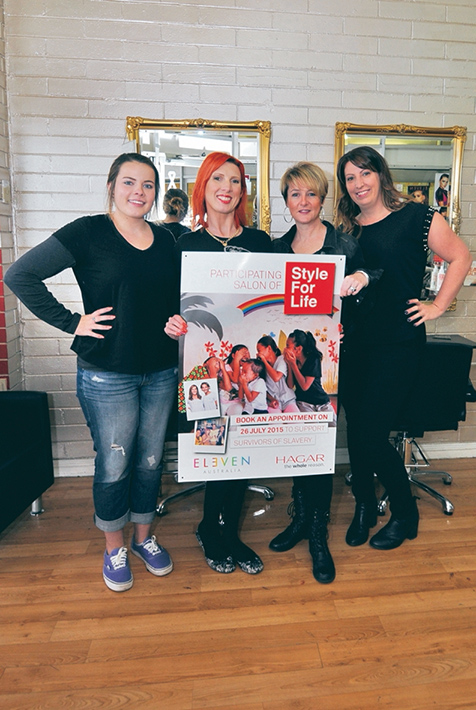 HAIR About Town will be doing their bit to end slavery as part of the annual Style for Life Day later this month.
Now in its third consecutive year, the national event will see Hair About Town open its doors to cut, colour or style as many customers' hair as possible. All proceeds from the day will be donated to not-for profit organisation, Hagar.
Hagar is an international charity that works to restore the lives of women and children who have survived severe human rights abuse including rape, paedophilia and modern slavery.
With housing and education centres in Cambodia, Afghanistan and Vietnam, Hagar provides specialist trauma counselling, intensive education programs and career training opportunities for people who would otherwise have had no chance of a future.
By booking your next hair appointment at Hair About Town for Sunday 26 July, you will be making a difference to the lives of people in need by supporting the funding, training and economic empowerment of vulnerable women and young people affected by human rights abuse.
Funds raised on Style for Life Day last year were used to support the lives of these brave women in Cambodia. By providing a skill, such as hairdressing, women are given the power of independent and a second chance at life.
Hair About Town is at 6/110 High St, Hastings. Bookings for Style For Life Day can be made by calling 5979 2229.