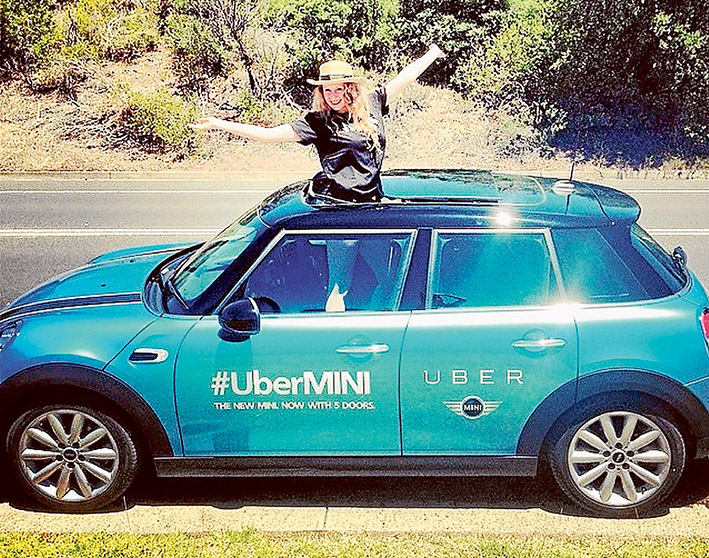 RIDE-SHARING business Uber has highlighted a lack of public transport options across the Mornington Peninsula in a submission to the state government asking for its controversial uberX service to be legalised.
US based Uber, backed by corporate giants such as Google and investment bank Goldman Sachs, launched its unregulated uberX service across Frankston and the Mornington Peninsula late last year ('Uber's arrival challenges taxi operators', The News 20/1/15).
Licenced taxi operators and drivers are angry that authorities have failed to stop Uber operating illegally in Victoria although the Taxi Services Commission has charged 11 Uber drivers with allegedly driving "a commercial passenger vehicle" without a licence.
The test case in the Melbourne Magistrates Court has been delayed several times and is expected to resume later this month.
Uber sent a 47-page submission to Transport Minister Jacinta Allan late last week urging the Labor state government to "create a licence class for ridesharing" to licence Uber drivers who list their details for passengers to book paid car journeys via the uberX app for smartphones.
Uber spruiked its ridesharing option as a boon for the peninsula's economy during the peak summer tourism season.
"The population of the Mornington Peninsula is usually about 154,000 residents but over the summer period can swell to a population size of 250,000," its submission stated.
"The area is only served by 96 taxis and limited public transport. This makes it difficult to meet the needs of the tourist population."
Uber said its 50 "partner vehicles on the road" provided rides to more than 20,000 people on the peninsula over the summer months to and from events such as the Portsea Polo.
"The peninsula is held back due to its size and a lack of public transport options," the submission claimed.
Uber says it can "be an effective last mile for public transport … where public transport is not available or where services are limited".
A spokesperson for acting Transport Minister Luke Donnellan said the Andrews government has set up a Taxi and Hire Car Ministerial forum to hear submissions from taxi operators and passenger advocacy groups.
A working group is expected to report back to the forum later this month.
"The working group that is looking at ride-share services reports back to the forum later this month, and we will take into account the information provided there in our detailed consideration of this important issue," the spokesperson said.
Last month Liberal opposition leader Matthew Guy publicly backed Uber's ridesharing offering and said it should be "a top priority" for the Andrews government to regulate the uberX service.
"It's not about replacing cabs," Mr Guy said.
While its uberX service remains unregulated, there are concerns about a lack of public liability insurance should passengers or drivers be injured in a car accident.
Uber stakeholder Google has not waited for ridesharing to be regulated in Australia before advertising Uber's service. The internet search firm includes Uber trips as a transport option when searching for directions using Google Maps.