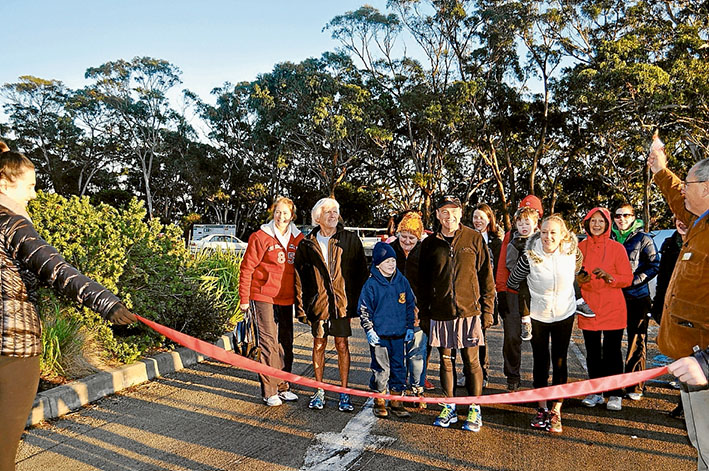 FLINDERS MP Greg Hunt had an early start on Monday as he set off from the summit of Arthurs Seat for a 19-walk to raise awareness and money for autism.
"It was terrific to see so many supporters turn out early in the morning to send me on my way, including children with autism and their parents," Mr Hunt stated in a news release.
He is hoping to raise $25,000 for the Abacus Learning Centre in Hastings and Amaze (Autism Victoria).
Mr Hunt says he wants people in the community talk "about what they can do to support people with autism".
The walk within his electorate will see Mr Hunt take his message to 56 schools and he is encouraging "anyone who knows someone with autism to walk with me for one kilometre a day, or any part of the walk' to help me support this cause or to meet me along the way for a coffee and a chat".
Mr Hunt, who is also Environment Minister, will be supported on the road by members of his staff.
"If anything urgent needs to be attended to he will receive deliveries from Canberra and staff and manage accordingly," Mr Hunt's electorate communications officer Samantha Robin said.
"As a local MP, the main responsibility of Greg and his staff is to support the community, which is what the walk is about. All proceeds go to autism, which is an important community issue.
"Greg is using his own car as a support vehicle, so he will just get in it at the end point of the walk each day and drive himself home."
Donations can be made at www.greghunt.com.au or to join Mr Hunt's Walk for Autism, call his office on 5979 3188.