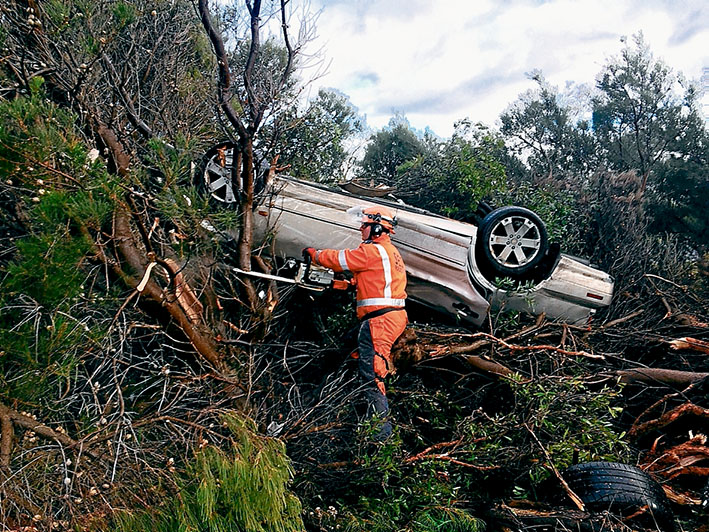 A MAN was lucky to avoid serious injury when his car veered of Mornington Peninsula Freeway, flipped, and ploughed into trees late Friday night.
His Toyota Aurion 2006 (pictured) left the road as it was being driven south towards Dromana. A wheel was torn off and the car was extensively damaged when it crashed upside down in dense roadside vegetation.
Police believe the 26-year-old driver from Dandenong may have fallen asleep before the accident, near the Bittern-Dromana Rd turn-off.
Sorrento SES officer David Lammers said his crew were called to the scene at 8am Saturday "to remove some trees blocking a car in", as police had regarded a Friday night salvage as too dangerous.
"They had to remove excess trees and branches from around this vehicle and work with the tow truck driver to extricate the vehicle from the trees," Mr Lammers said.
Sergeant Danny Lean, of Rosebud police, said the CFA was also called out as the car was gas powered and there were concerns the tank could explode. "We made inquiries and spoke to the brother and the driver has been interviewed. The driver was able to get out himself – he was very lucky.
"He can expect to be charged on summons with careless driving."