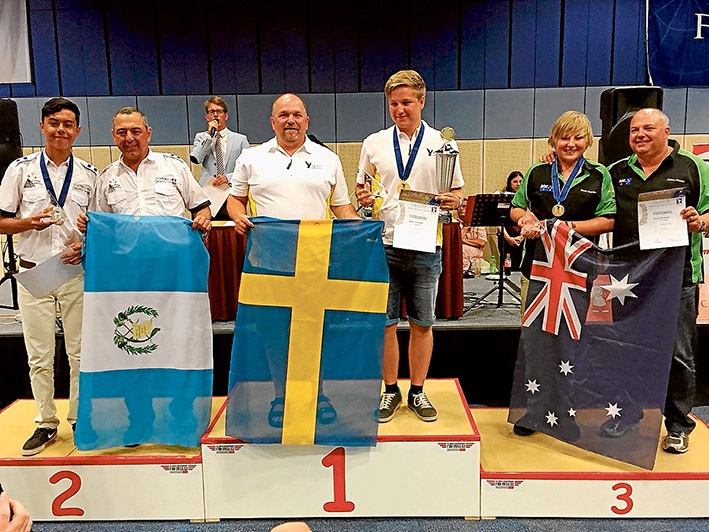 MODEL aircraft enthusiast Daniel Arapakis finished third in the junior category and 22nd outright in the 2015 model aircraft world championships in the Czech Republic.
He was competing in the Australian team which finished second in the team event among 20 participating countries and 50 pilots. The Australian team consisted of three senior pilots and one junior at the event held during the July school holidays.
Daniel, of Mornington, was the youngest entrant but this didn't stop him recording his personal best times in official practice with 56.2 seconds – one second off the world record.
"I was pleased with where I came although I would have preferred to come in under 22nd placing," he said.
"I put in a lot of effort and it was very exciting."
A member of the Western Port Model Aircraft Club, Crib Point, Daniel flies F3D planes, one of the world's fastest remote control planes, hitting a top speed of 350kph around a 400 metre pylon course. It has three left-hand turns per lap and is shaped like an isosceles triangle. Ten lap races are completed in about one minute.
The world championship race is held every two years. This year it was at an airport at Olomouc, about 250km east of Prague towards the Polish border.