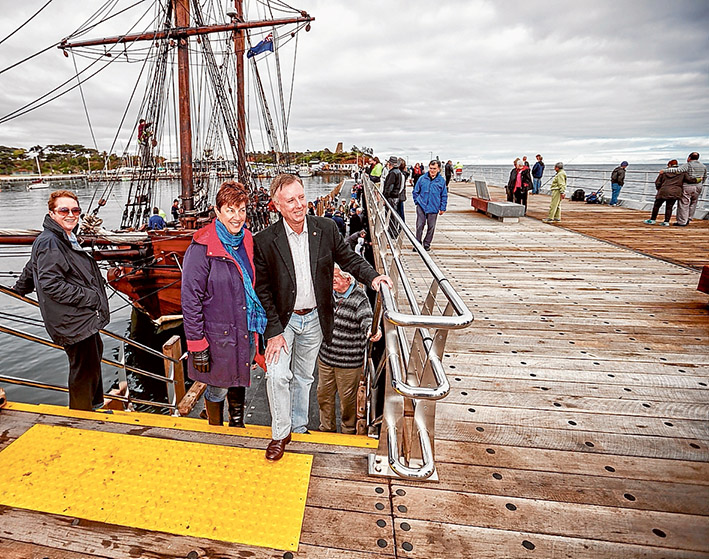 MORNINGTON'S rebuilt pier opened to the public last Saturday with a Parks Victoria sausage sizzle but on the eve of the event local Liberal MP David Morris couldn't resist throwing a few barbs at the state government.
Mr Morris successfully lobbied his government for pier money, and the Liberal-Nationals Coalition set aside about $15 million in May 2012 to reconstruct the outer section, which was closed in August 2010 after a series of storms.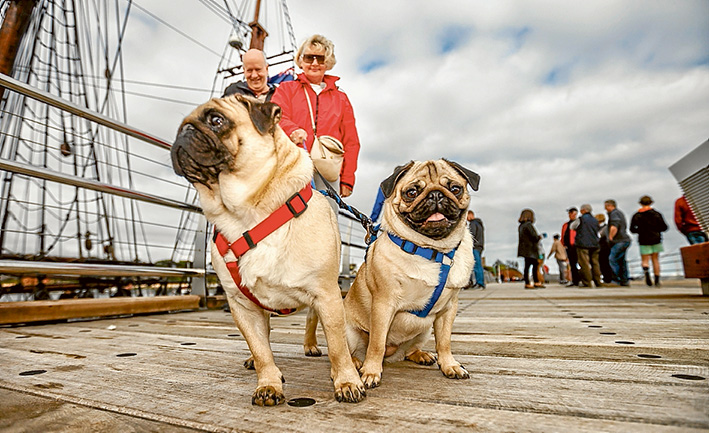 Mr Morris also had a shot at the previous government in late 2013.
Last Thursday he issued a statement saying the former Coalition government's $15.3 million reconstruction of the Mornington pier was a good outcome.
"The pier had been in poor condition for too many years. The Brumby [Labor] government bungled the rebuilding of the inner section, running out of money before wave screens could be fitted, leaving the harbour badly exposed in all but the mildest of weather," he said.
"Worse still … most of the pier was left marooned and inaccessible, its eventual collapse inevitable."
Mr Morris said he had "lobbied hard for funding to rebuild the whole pier, not just a short length left by Labor, and to fit wave screens along the entire outer face" after the Coalition won government in 2010.
"The reconstruction, with modern materials and techniques, will ensure the pier will be here not just for 10 or 20 years, but for generations to come," he said.
The Mornington MP congratulated Carrum Downs-based contractor K V Johnson Constructions, and Parks Victoria "on the successful completion of a great project".
The previous Labor government spent $3.5 million on the middle, 53-metre section of the pier in 2010-11.
The government's Minister for Ports Luke Donnellan said more than two million people visited "this iconic pier each year, and this upgrade will ensure the safety and comfort of all visitors, as well as local boaters and fishers for years to come".
"The project is good for locals, visitors and the tourism industry, and it's fantastic to mark its completion," he said.
The new section has added six metres to the length with the pier now 137 metres long. The new structure is half-concrete and half-steel with the outside concrete half designed to withstand the biggest storms.