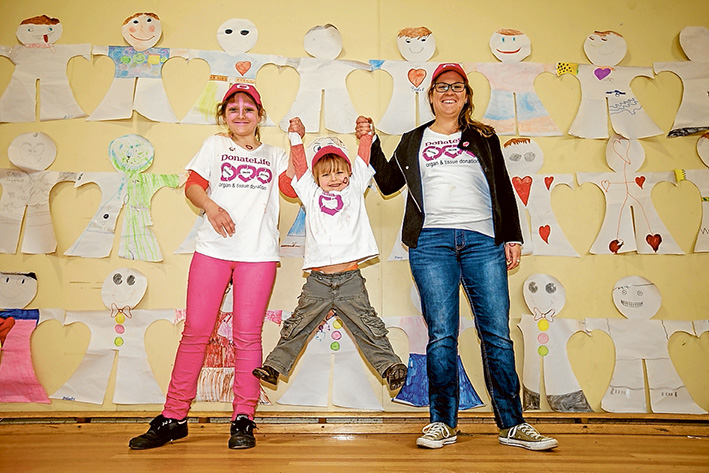 RYE Primary School pupil Savannah LeeFangmeier, 11, has a passion for life: so much so that she worked hard all holidays cutting out holding-hand figures for pupils to decorate as part of a Donate Life Week fundraiser.
In the lead up to the event she visited the school's art classes to explain what organ donation means.
The Holding Hands art project involves all grade levels with pupils creating and colouring their own designs on the 500-odd cut outs to demonstrate what organ donation meant to them. Their creations were displayed in the hall and judged by Savannah and class teacher Sandy Emile.
They dressed up with a touch of pink – the Donate Life colours.
Nearly $900 was raised on the day.
"It has been so much fun talking to all of the students about what organ donation is and seeing their finished art paper dolls hanging holding hands in the school hall," Savannah said.
Savannah said she was motivated by support for her brother, Jagger, 4, who needs a double transplant.
Money raised by Savannah's efforts will go to Zaidees Rainbow Foundation.
First published in the Southern Peninsula News – 11 August 2015