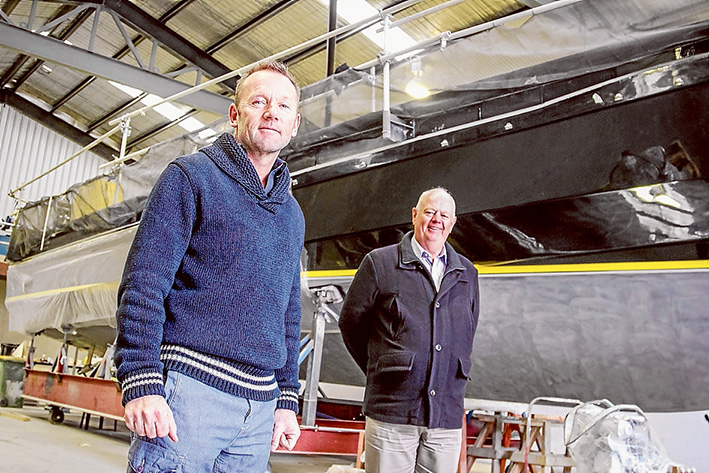 AS head of economic development at Mornington Peninsula Shire, Shane Murphy assisted in the establishment of many industry bodies on the peninsula.
One was the Mornington Peninsula Marine Alliance, a body formed to promote the peninsula's growing marine sector.
When Mr Murphy was made redundant in March, he was soon picked up by the alliance to spearhead the group as executive officer.
"I was delighted to get the role," Mr Murphy said.
"Peninsula marine industries are a major factor in our economy, and with the council adopting the Marine Precincts Strategy, the alliance will work closely with the shire to ensure the industry's great potential is achieved. The partnership will lead to more jobs.
"The member-based alliance serves a multi-faceted sector, which comprises world-class boat builders, marinas, yacht clubs, marine equipment manufacturers, transport and boat services. The businesses are professional and dedicated to being the best in their field to ensure the marine sector grows responsibly and sustainably."
Mr Murphy highlighted the continued strong growth in demand of boat ownership and the need for better local marine infrastructure.
"Improving and increasing the number of boat ramps and creating more boat storage are some of the keys to meeting consumer demand and so creating more job opportunities," he said.
"Creating more jobs in a highly competitive global economy is a challenge for all governments and businesses, and we cannot ignore this opportunity."
The peninsula is home to marine businesses that export products and services nationally and internationally. The shire also attracts many tourists and visitors who participate in marine pursuits.
"We are a hub for an incredible range of marine activities," Mr Murphy said.
"Our marine businesses allow people to enjoy and appreciate the wonders of the region in a safe and sustainable manner. Marine businesses respect the natural environment and they want everyone to be able to enjoy the environment. The marine sector is a natural fit for our region."
Mr Murphy will be representing the marine industry to federal and state governments, industry organisations, and his former colleagues at the shire with the aim of making the peninsula the pre-eminent recreational and commercial marine centre for Victoria.