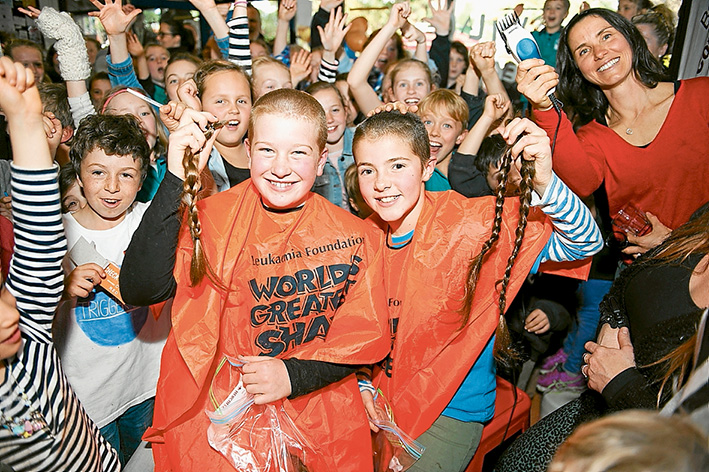 CHELSEA Poll and Grace Chapman, both 11, had their heads shaved on the weekend to raise money and people's awareness of leukaemia.
Their team, Crazy Coconuts, aimed to raise $2000 but managed to triple it to more than $6000 with donations still coming for the Leukaemia Foundation's World's Greatest Shave.
The event at the Village People cafe, Balnarring, was packed with classmates and family friends.
"We were overwhelmed by a tsunami of love and generosity from family, friends and our wonderful community of Balnarring who came along to show their support," mum Melissa Poll said.
"We had so many kids coming up to us with their little hands full of pocket money. One kinder kid asked his mum to go home for his piggy bank."
And the name Crazy Coconuts?: "Grace's granddad said they would look like two crazy coconuts afterwards."