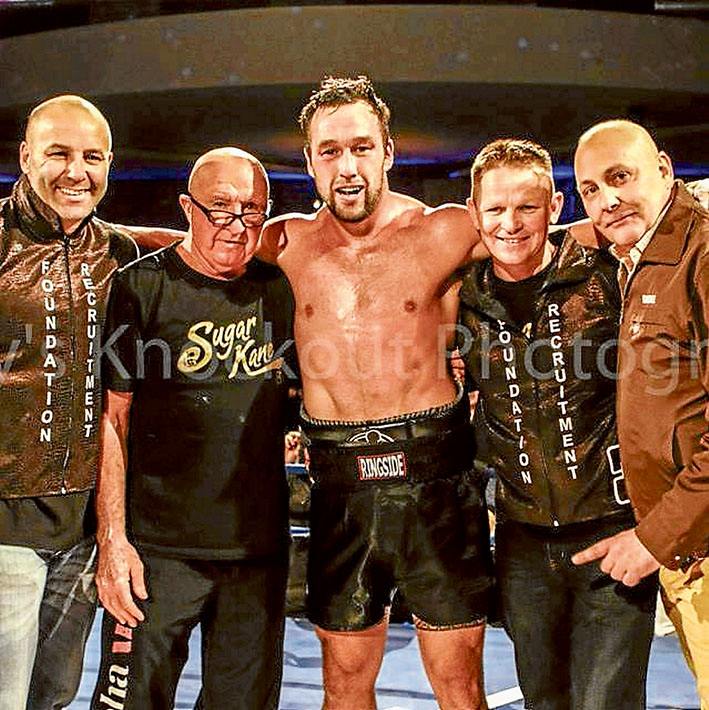 "WOW, what a night. I can't describe how amazing it felt last night making one of my dreams come true. A massive shout out to Emosi, a couple of great guys."
That's how Bittern boxer Kane Watts told his Facebook followers after Friday night's third round Australian title win over Emosi Solitua at the Melbourne Pavilion, Flemington.
"Brian Amatruda, Julian Holland, Quincy Amatruda and Ray Giles –
my team family – have been with me from the start and stood by me!
"And thank you, too, to everyone that gets behind me and supports what I do; it's much appreciated. I am very lucky to be surrounded by great people."
Watts, 33, and Solitua weighed inside the cruiserweight limit at 89.75kg and 89.90kg.
Fighting over a scheduled 10 rounds it was Watts' second attempt at the title, after previously being unsuccessful against Daniel Ammann, in April of 2013.
Still on a high on Monday, Watts said he "outwitted Solitua and wore him down".
"I had expected the fight to go the distance, but got the job done early."
The win takes his record to 15 wins and two losses.
Watts grew up in Bittern and attended Western Port Secondary College. He played for the Hastings Football Club as a forward last year "when I wasn't fighting so frequently".
He then moved to Mt Martha and later to Brighton to ease his commuting times for training at a St Kilda gymnasium.
After joining Somerville Mixed Martial Arts Centre in Simcock St at age 14, Watts says he took up boxing at 24 and turned pro in 2008.
"I first went there for fitness but, as I got older, I found myself enjoying the boxing so much," he said.
The hard-hitting Watts is promoted by Brian Amatruda who also handles fights for Anthony Mundine, which may herald a fight on that colourful fighter's undercard.
He is trained by veteran Ray Giles, and former Commonwealth and Australian champion, Julian Holland, of Carrum Downs.