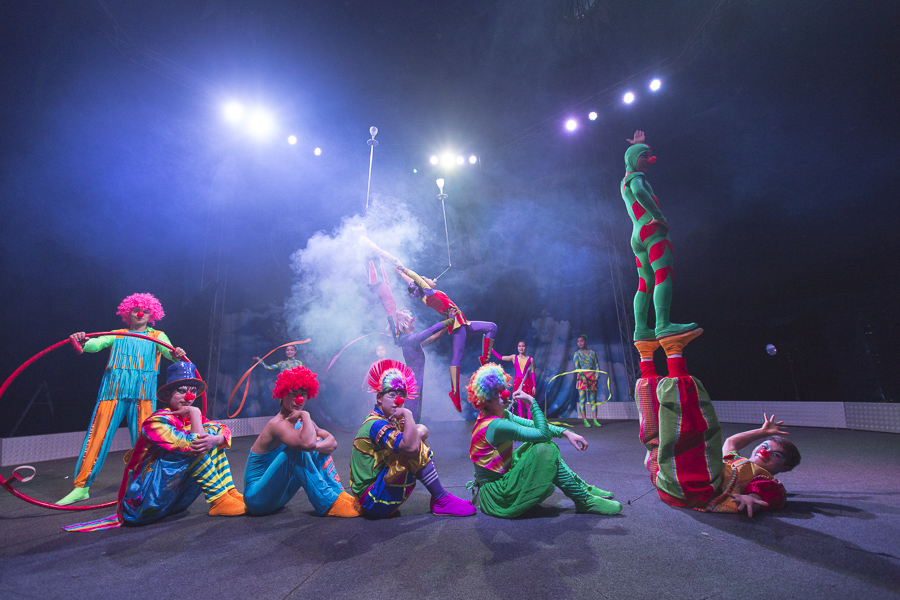 ZIRKA Circus is visiting Australia as part of its World Tour. Their international artists are the best in their class!
This is the first contemporary circus to be owned and operated in Australia by a woman. Owner/Manager Jeni Hou's family has been in entertainment and circus for three generations.
Zirka is circus like never before!
Bringing a fresh and exciting new look to circus in Australia. You will be amazed and dazzled by the skill, beauty, and strength of the amazing international artists.
This awe-inspiring show with death defying acrobatics – they have to be seen to be believed… magic, contortion, juggling, balancing and clowns to the left and clowns to the right with hilarious laugh a minute naughtiness.
You will gasp in amazement and fear as the acrobats perform tricks, with precision and daring, like never before!
A full two hours of non-stop entertainment, with state of the art sound systems, lighting and effects all under the brand new big top.
You can be comfortable in the knowledge that Zirka Circus is an animal free circus, with a happy family atmosphere.
Zirka Circus is ideal entertainment for all ages, from two to 102! Satisfaction guaranteed…
Keep an eye on their schedule, or drop them a line or email them, or follow them on Facebook www.facebook.com/zirkacircusaustralia
Zirka Circus will be performing at the Frankston Sandcastle site, 510 Nepean Hwy, from Thursday Aug 27 to Sunday Sept 6. 
Tickets at the box office or call 0498 666 388.