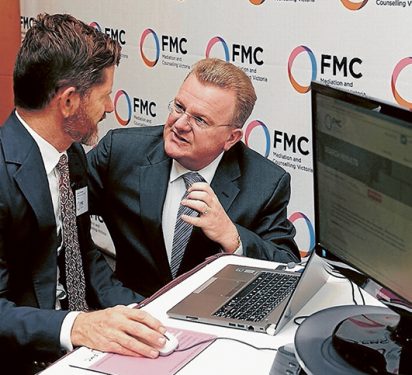 HELP is at hand for those who feel they are drowning in mounting debt. A new website and mobile phone app launched late last month to offer free financial guidance can be the first step to put consumers back in charge of their finances.
The financialfirstaid.org.au site is the brainchild of FMC Mediation and Counselling Victoria, a not-for-profit provider of federal government-funded family and community programs.
The online site and app provides access to information split into three categories: 'I need help right now', 'I need to understand' and 'I want to know more'.
Easy-to-read information about how to recover from financial stress and possibly book a free appointment with an FMC financial counsellor to work through a solution could be a gateway to a better life free of debt worries.
The CEO of FMC, Kim O'Neill, said the organisation's financial counsellors understand people can find themselves in financial strife for many reasons such as unemployment or serious illness.
"Our new website and financial counselling and capability service offers consumers a 24-hour action-based online financial support and easy to access information," Ms O'Neill said.
"Our model and website provides consumers with financial counselling, education and support. Our aim is to empower people to take back control of their money and lives".
FMC notes Australian household debt has grown during a period of rising property prices and increasing unemployment,
Australian Bureau of Statistics data reveals household debt has increased nearly twice as fast as the value of household assets over the past 25 years.
Moorabbin based FMC recently opened it latest office at 146 Young St, Frankston.
See financialfirstaid.org.au or call 1800 639 523 for further information.