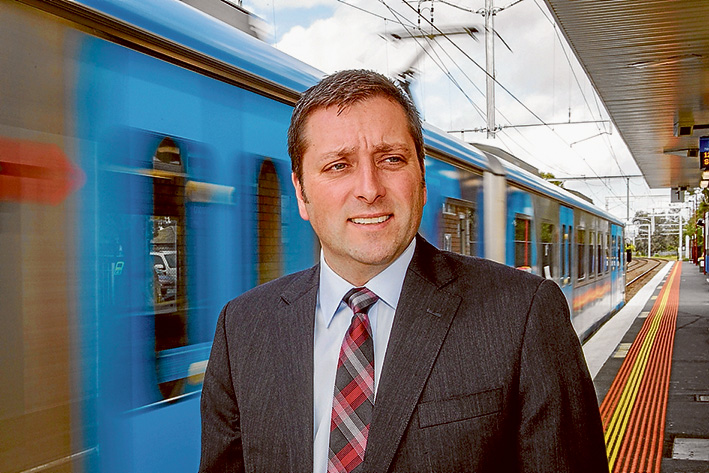 THE Andrews government has been accused of putting public safety at risk during the upcoming trial of all-night public transports on weekends.
Earlier this month the Labor state government announced a one-year trial of 24-hour Friday and Saturday train services, called "Homesafe", across the state including the Frankston line.
Liberal opposition leader Matthew Guy visited Seaford train station last Monday (24 August) and slammed the government for failing to budget for protective services officers at all stations all night.
"That leaves quite a number of stations like Seaford exposed to no security after 11pm," Mr Guy said.
PSOs will be on duty all night at locations dubbed "premium stations" by the state government.
Frankston, Carrum, Mordialloc, Mentone, Cheltenham, Moorabbin, Bentleigh, Caulfield, South Yarra and Richmond stations on the Frankston line have been classed premium stations with PSOs set to patrol these stations overnight.
PSOs will clock off overnight at all other stations on Friday and Saturday evenings.
"The PSOs will leave and it's going to be a lottery if you're not at a premium station," Mr Guy said.
"The fact that the public now won't know which station has them or not is a real concern. The idea of PSOs is that every station had them until the last train."
Mr Guy says the government "haven't done their sums right" on the trial.
When in opposition before last year's state election Labor said the 12-month all-night weekend public transport trial would cost $50 million but this figure has blown out to $83.6 million.
"The government has done it on the cheap. Our view is that there should be PSOs until the last train."
Public Transport Minister Jacinta Allan said the government consulted with Victoria Police about the best model and the best use of resources.
Ms Allan said police determined 109 extra PSOs and an extra 62 transit police would be needed, so funding was increased to enable Victoria Police to employ extra staff.
"It's disappointing Mr Guy doesn't support this important initiative, which will do so much for people down the sandbelt and across Victoria who just want to get home safe on the weekend."
Carrum Labor MP Sonya Kilkenny welcomed the Homesafe trial.
"I wish Matthew Guy would stop picking on Seaford.  I live in Seaford. It is a terrific community with many families who just want to know that their young people can get home on the weekends."