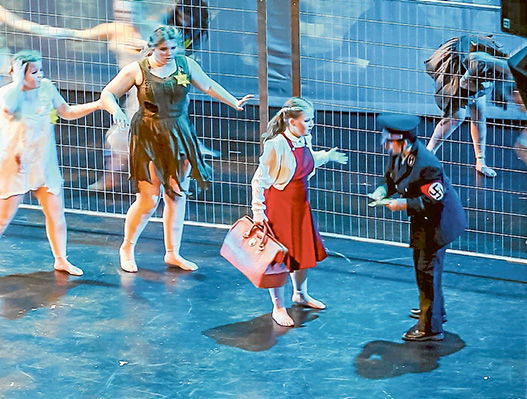 STUDENTS from Rosebud Secondary College have used dance to illustrate the tragedies of the Holocaust.
They performed "One Of Us" during the annual Wakakirri story-dance challenge at Frankston Arts Centre where students create seven-minute pieces incorporating dance, drama, costume, lighting, set, music and song.
The college's dance piece followed the story of two Jewish sisters being torn apart by the Holocaust, the state-sponsored persecution and killing of millions of Jews by German's Nazi regime and its collaborators.
Leaders and choreographers of the college's Wakakirri piece, Sophie Armstrong and Alexandra Dellaportas, said they hoped highlighting the importance of talking about history would prevent events like the Holocaust being repeated.
The importance of the topic had been stressed by the fact that some students had not heard of the Holocaust before joining the Wakakirri team.
The team won the Best Historical Story award and will be performing at the awards night at Hamer Hall, Wednesday 16 September.
Rosebud Secondary College's performance of "One of Us".
First published in the Southern Peninsula News – 15 September 2015