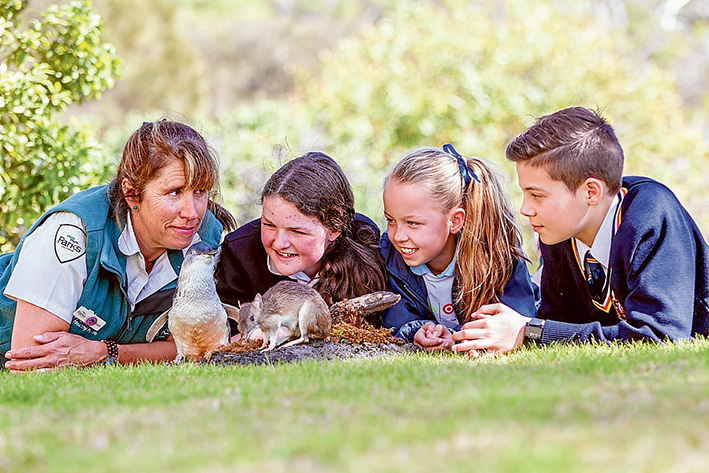 SECONDARY students and primary pupils from throughout the Mornington Peninsula took a break from their normal classrooms on Thursday to discuss ways of solving the world's environmental problems.
More than 250 students and pupils from 11 schools and colleges were at Point Nepean National Park as part of the national Kids Teaching Kids Week.
Around Australia the week sees 55,000 students putting the environment and its challenges under the microscope.
In the months leading up to their Point Nepean visit students prepared by making presentations on the dilemmas and solutions to such issues as conserving fossil fuels, protecting endangered marine and terrestrial wildlife, creative recycling, waterways care and climate change.
While at Point Nepean they shared their knowledge through craft, quizzes, experiments, story telling, music and games.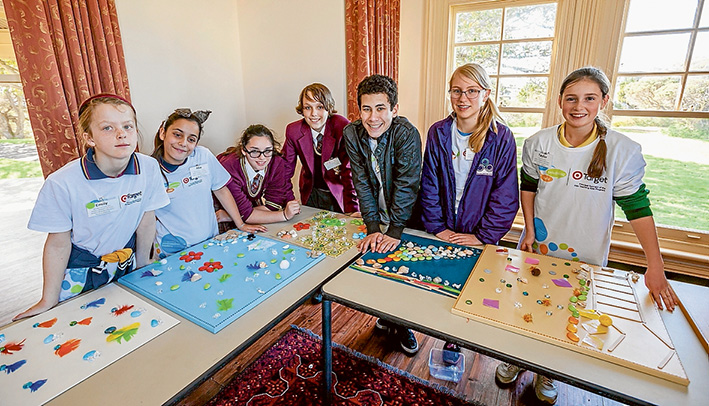 They were also given an insight into Aboriginal culture and its historical connection with Point Nepean.
"Kids Teaching Kids inspires our local students to want to know more. It promotes a very tangible link for kids with their local environment, helping the next generation of leaders understand how global issues impact special places like our national park," Parks Victoria's district manager for South East Melbourne, Libby Jude said. "We've seen dynamic community partnerships and mentoring programs emerge in the lead up to Kids Teaching Kids like the Friends of Hooded Plovers partnering with eager young environmentalists from The Peninsula School."
Ms Jude said the students had raised $3000 to help the Friends of Hooded Plovers buy iPads to monitor the birds and access live breeding and population data.
"Through mentoring, we've connected the dots with the community and our national parks, and raised awareness of how hooded plovers are threatened," Lois Greene from the Friends of Hooded Plovers said.
Ms Jude said it was "both reassuring and refreshing to hear the passion and wisdom of our young visitors … and to know that the legacy of protecting our special places will live on through the next generation".