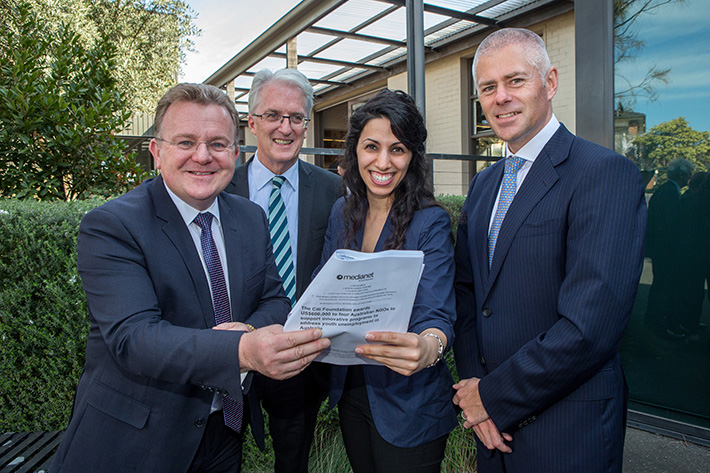 A NEW York-based philanthropic fund is helping finance a new employment skills program to help up to140 locally unemployed young people in Frankston and the Mornington Peninsula.
The unveiling on Friday of the new Brotherhood of St Laurence program, Creating Futures for Youth, coincided with the release of figures showing youth unemployment in the area was nearly 20 per cent.
The program – funded for 12 months by the New York-based Citi Foundation – offers career guidance, work placements and job search training from the Brotherhood's Frankston headquarters, the High St Centre.
The program, which will reach out to local employers, schools and service clubs, has been launched as unemployment rates for 15-24 year olds in Frankston and the peninsula area are "stubbornly high", according to Brotherhood of St Laurence chief Tony Nicholson.
Federal Department of Employment's figures in July showed youth unemployment in the area reached 18.6 per cent – 15 per cent above the Victorian average.
"Young people today need strong supports in a much tougher job market to gain even entry level work," Mr Nicholson said.
"We know youth unemployment has a scarring effect on young people and hurts their future prospects, including the chance of even holding down a steady job further down the track."
Citi Australia's head of corporate affairs, Guy Matthews, said investing in young people to connect them to jobs is at the core of Citi Foundation.
John Catto-Smith, who runs the Brotherhood's High St Centre, said the program will help 140 disadvantaged young people move from learning to employment. "We are trying to break the cycle of youth unemployment, give them real work experience, teach them how to communicate better and use motivational methods to reach youth,' Mr Catto-Smith said.
First published in the Southern Peninsula News – 15 September 2015