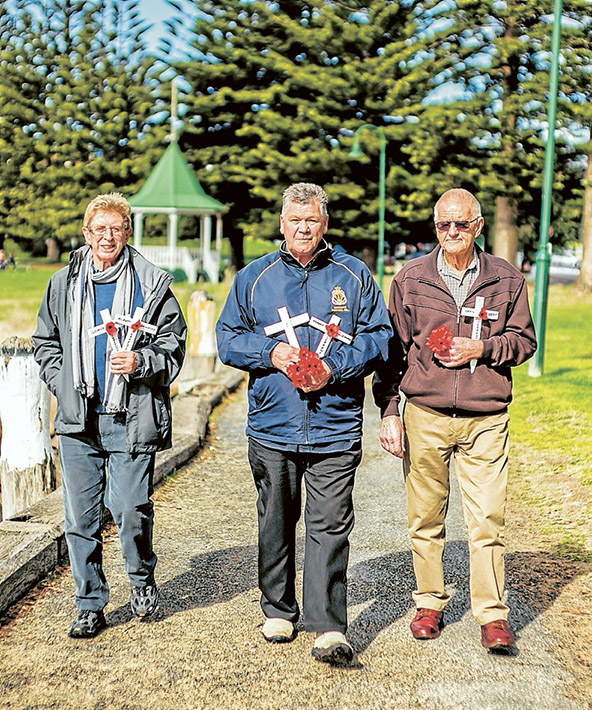 THIRTEEN soldiers from the Sorrento area lost their lives at Gallipoli and the Western Front during World War I and an amateur historian from Blairgowrie will head off later this year to place crosses on the graves of five of those 13 killed in action in France and Belgium.
Peter Munro has been researching the lives of the "13 Sorrento boys" who died on foreign fields and only six have known graves. The other seven are commemorated on memorial walls at Lone Pine, Villers-Bretonneux, The Menin Gate and Fromelles.
Five of the six graves are in the Somme and Flanders areas. Mr Munro will visit the five burial sites at cemeteries in Belgium.
"I've felt I've been walking in the footsteps of these lads for the past twelve months," Mr Munro said.
"The backgrounds of this group are so diversified, some born in Sorrento, some who came to the area for work and some who went the school and later left the district".
Among the 13 are two school teachers, one Robert MacDonald after passing his teachers' examinations spent less than three months at Sorrento before he enlisted. Fellow teacher Frank Kemp's father was headmaster at Sorrento State School for 17 years.
Four sons from the same Sorrento family, the Hibberts, died after volunteering for service. Two sons Albert and Cecil were killed on the Western Front.
The Sorrento RSL has made designated crosses, each bearing the name of the soldier and the insignia of the Sorrento RSL.
"It's only a small contribution in proportion to the sacrifice these lads made," Mr Munro said.
He thanked Michael Jeffreson, president of Sorrento RSL, Anne Adams and Warren Steele of The Friends of the Sorrento, Portsea RSL, and John Phillingham, nephew of Albert and Cecil Hibbert, for their time and effort in making and personalising the crosses.
First published in the Southern Peninsula News – 15 September 2015