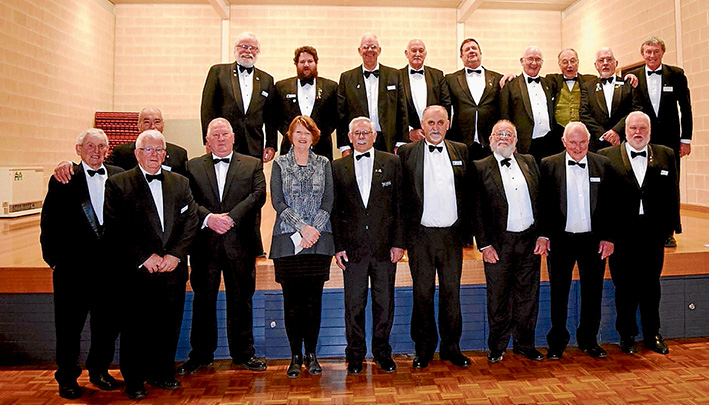 THE Balnarring Freemasons Lodge has given $5000 to help Western Port Community Centre to help families through short term crises.
The lodge's master Ron Harrison handed over a cheque to the centre's Alison Smyrk on Friday 11 September during its monthly meeting at Balnarring Hall.
The community centre at Hastings, is a not for profit service essentially offering emergency relief and support for those who find themselves in short term crisis.
Mornington Peninsula Shire provides the centre's premises and is a major source of income. Funding for emergency relief comes from the Department of Families, Housing, Community Services and Indigenous Affairs, supplemented by donations from philanthropic trusts, churches, businesses and charitable organisations, such as the Balnarring Lodge.
The centre helps marginalised individuals and families with food parcels, food vouchers, emergency accommodation, pharmacy, travel and fuel vouchers and assistance with utility, rental and medical expenses.
The centre is based within the Peninsula Community Health Complex, 185 High St, Hastings, call 5979 2762.
First published in the Western Port News – 15 September 2015