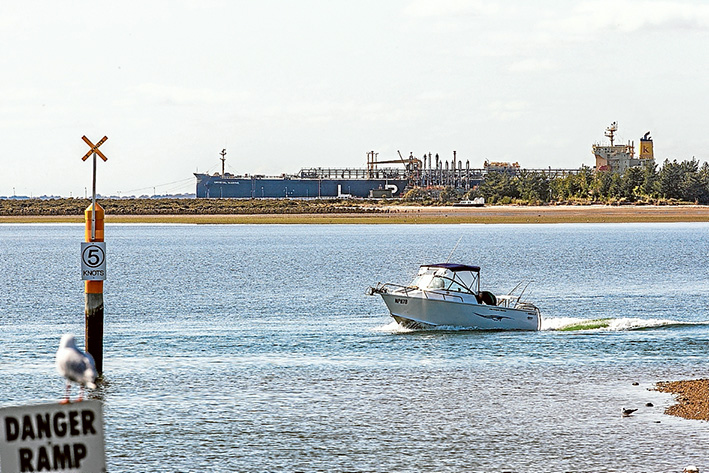 THE environmental health of Port Phillip and job creation are major arguments being used by Mornington Peninsula and Frankston councils to justify a second container port being built at Hastings.
In submissions to a select committee into the lease of the Port of Melbourne the two councils have lined up with other bayside municipalities wanting to protect the bay.
The shire, Frankston and Greater Dandenong are also part of the South East Melbourne (SEMS) group of councils lobbying to expand the Port of Hastings.
At least one member of SEMS, the Shire of Bass Coast, is less enthusiastic and wants to see economic, environmental and social impact studies before any decisions are made about building a container port at Hastings.
Landlocked Greater Dandenong – where "inland ports have been proposed – is concentrating solely on saying there should be no delays in proceeding with plans to develop Western Port.
"While the current focus is on the Port of Melbourne, it would be poor policy not to start thinking ahead about what else will be needed to guarantee south-east Melbourne's freight future," Greater Dandenong mayor Cr Sean O'Reilly said.
His council wanted to make sure a second container port was ready to start operating as soon as the Port of Melbourne hit capacity. That meant that planning and construction "should be timed to run seamlessly".
"The development of a second container port at Hastings would provide Melbourne's industrial heartland across Greater Dandenong and the south-eastern suburbs with the efficient freight and transport services it needed to remain globally competitive, and to grow jobs," Cr O'Reilly said.
The councils are concerned that the state government's proposed lease of the Port of Melbourne provides for compensation if a second container port is built.
Before it was elected last November Labor also outlined plans to build a new port at Bay West, inside Port Phillip just north of Geelong.
Since its election Labor has said it wants Hastings increasingly used as a bulk port, for natural gas, petroleum products and, possibly, coal.
The question of just where the state's second port should be built has been referred to the newly created Infrastructure Victoria.
Frankston mayor Cr Sandra Mayer says having a compensation clause in the Port of Melbourne lease "would be the nail in the coffin for the proposed expansion of the Port of Hastings".
"Frankston City currently has 15-year high unemployment of 8.3 per cent. The Andrews' Government's current position is very unwelcome for Frankston City and our neighbouring areas, some of which have unemployment of up to 12 per cent," Cr Mayer said.
Frankston has been promoting itself as the logical "commercial hub" for an expanded Port of Hastings.
Cr Mayer said Hastings was "the ideal" location for a container port.
She said Frankston's submission to the select committee "highlights the need for the state government to enter into discussions about alternative opportunities to stimulate the economy in the south east".
"Council would also like to see a commitment made to the protection of Port Phillip and its natural environment."
Mornington Peninsula Shire's submission states that previous channel deepening had "caused demonstrable physical loss and damage to this shire and to its beaches, natural assets and economy".
However, the shire did not offer any meaningful opposition to the 2004 channel deepening, except to say it would be opposed if there was damage to the environment.
Now, it is listing environmental damage as one of its main arguments against further channel deepening and dredging at The Heads.
It says it supported the channel deepening because it recognised it would "provide international competitiveness" of the Port of Melbourne for another 30 years.
The Port of Melbourne refuted claims that channel deepening had led to the erosion of Portsea beach.
The shire's submission also claims "a wider loss to the shire and its economy in the failure to proceed with the development of the Port of Hastings".
The shire says the consequences of not having sufficient container port capacity when the Port of Melbourne reaches capacity ("by mid-2020s") will be "severe" on the economies of Victoria, Melbourne's south east and Gippsland.