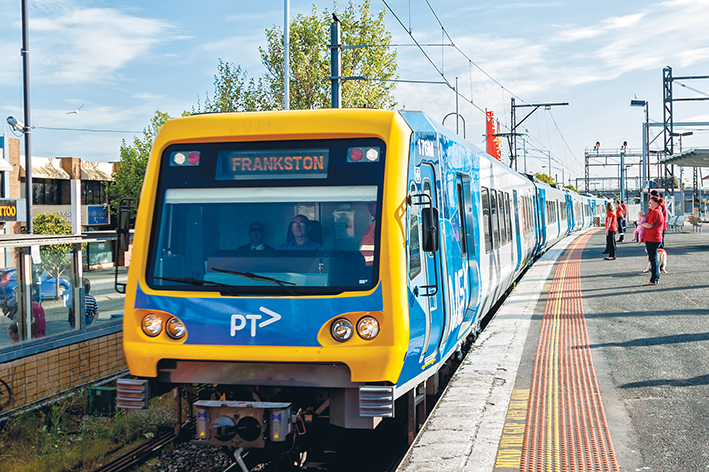 DRIVERS' pain could be train commuters' gain when eight new X'Trapolis trains take to Melbourne's rail tracks later this year.
Metro Trains plans to lower boom gates at several level crossings for longer times, including "the majority" of those on the Frankston line, to maintain safety at road and rail intersections since the X'Trapolis trains have quicker acceleration than existing trains.
Boom gates could be lowered for up to 15 seconds longer before any train approaches a level crossing on the Frankston line for safety reasons.
Metro spokeswoman Pauline O'Connor said level crossing timings on the Frankston, Werribee and Williamstown lines will be adjusted.
The crossing timing is specific for each level crossing and needs to be assessed individually, but generally boom gates will go down between one and 15 seconds earlier," Ms O'Connor said.
"The reason for this is to ensure the safe operation of the level crossing for road, pedestrian and rail users."
She said "the majority of level crossings along the Frankston line will be affected".
One X'Trapolis train has been running along the Frankston line since October last year. X'Trapolis trains have been running elsewhere on Melbourne's rail network since 2002.
Longer wait times for drivers to cross railway lines could cause longer traffic jams during peak travel times.
Metro says all boom gates will close for longer periods "in a staged approach" by mid-November.
The Labor state government has promised to remove eleven level crossings along the Frankston line, by separating road from rail, within eight years.
The eleven Frankston line crossings to be removed are: North Rd (Ormond), Balcombe Rd (Mentone), Centre Rd (Bentleigh), Charman Rd (Cheltenham), Edithvale Rd (Edithvale), Eel Race Rd (Carrum), McKinnon Rd (McKinnon), Seaford Rd (Seaford), Skye Rd (Frankston), Station St (Bonbeach), Station St (Carrum).