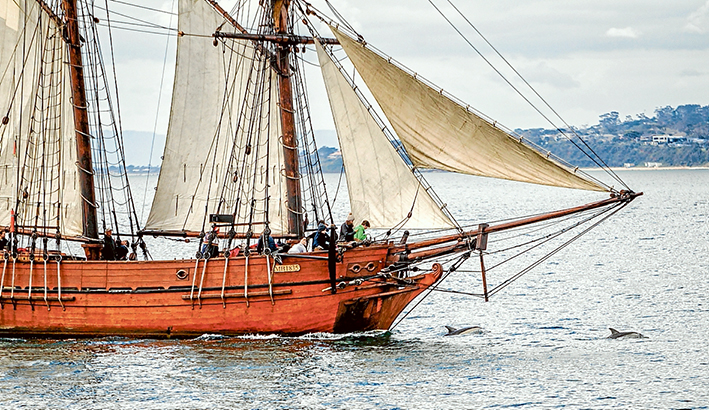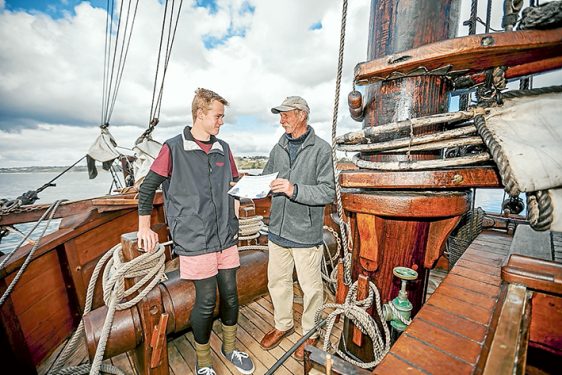 TOPSAIL schooner Enterprize sailed gracefully into Mornington on Friday in the first of a series of summer visits.
The ship is a replica of the vessel that brought the first white settlers to what became Melbourne in 1835.
The original ship was built in Hobart in 1830 by William Harvey and William Pender as part of the early coastal trading fleets of southern Australia. At that time most bulk cargo was transported by sea.
The new Enterprize gives passengers an opportunity to experience life on board a 19th century sailing ship. These include hour-long sails to eight-day voyages, with visits to Docklands, Williamstown, Geelong, Portarlington and now Mornington. Longer voyages take in Hobart, King Island and Portland where Enterprize will be heading in November.
On-board educational programs suit schools, youth sail training opportunities, and charters overnight and longer, with participants receiving Certificates of Achievement from Captain Kevin Martin.
"Enterprize Ship Trust is a not-for-profit organisation crewed and maintained by volunteers, so that people of all ages can experience an exciting insight into the way life aboard was like in the 1830s," general manager Michael Womack said.
One-hour sails will leave from Mornington pier 11am, 12.30pm, 2.30pm and 4pm on Saturday and 11am, 12.30pm and 2.30pm Sunday.
Details: enterprize.org.au or call the Enterprize office on 9621 1294.