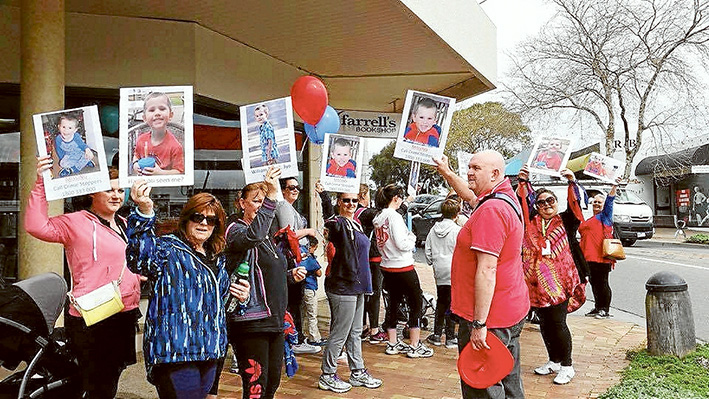 THE tragic disappearance of NSW toddler William Tyrrell one year ago last week was commemorated by walks in caring communities around the world.
In Mornington, about 100 people walked from the Mornington fire brigade, along Main St to Mornington Community Contact, Albert St, to raise awareness of the boy's disappearance from his grandmother's yard in Kendall, northern NSW, on 12 September last year.
Other walks were held across Australia, Thailand, Ireland and NZ as part of the National Walk for William Campaign.
Mornington Community Contact's Stephanie Jones organised the walk and held a sausage sizzle "get together" afterwards.
"We want to raise awareness of William's disappearance and keep his name out there in the community," she said. "We want everyone to know he is missing and to be on the lookout for him – he could be anywhere.
"Also, we want everyone to be aware of the Crime Stoppers number 1800 333 000."
She thanked Mornington Community Contact volunteers Narelle, Sophie, Stuart, Sharon, Phil and Kathryn "who donated their time and effort to make the walk a great success".
News reports on the day say NSW police received more than 300 calls relating to the child's disappearance in the previous week, including possible sightings, descriptions of cars seen in the area at the time, and clues as to persons-of-interest.