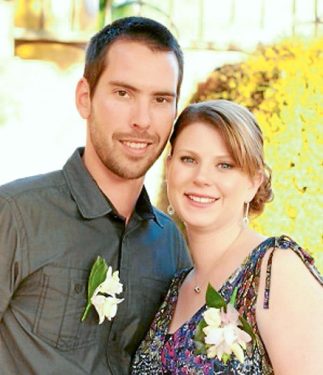 THE laying of floral tributes and a public vigil united Carrum Downs residents on Sunday evening to bid a sad farewell to mother-of-two Andrea Lehane.
The 34-year-old was tragically killed when run down by one of a group of "monkey-bike" riders as she walked over a pedestrian crossing to the shopping centre at about 5pm last Wednesday (23 September).
A Frankston North man, 18-year-old Caleb Jakobsson, appeared in Melbourne Magistrates' Court over her death on Saturday. He faces eight charges, including culpable driving causing death, dangerous driving causing death, failing to stop after an accident, failing to render assistance after an accident, unlicensed driving and driving an unregistered vehicle.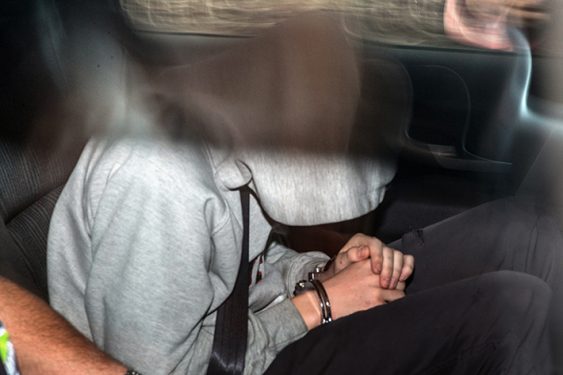 He did not apply for bail and was remanded to reappear in court this week.
It is alleged Mr Jakobsson was riding the second in a group of four monkey bikes when it hit Ms Lehane, throwing her up to seven metres along the bitumen, where she landed on her head and sustained serious head and chest injuries.
In the collision the rider and a pillion passenger were thrown from the bike, with the passenger running off before Mr Jakobsson remounted and rode away to join the other monkey bike riders, leaving Ms Lehane for dead.
Ms Lehane was taken by air ambulance to The Alfred hospital in a critical condition. Husband James made the heart-wrenching decision to turn off life support on Saturday. He will honour her wish to donate her organs.
Two boys, aged 16 and 17, have also been charged in relation to the incident. They have been bailed to appear at a children's court on charges of reckless conduct endangering life and unlicensed driving. 
Floral tributes adorned the area where the incident occurred, with many shoppers still in shock on Sunday. Others were angry at the apparent lack of action over "young hoons" who frequently charge through the centre in groups, do "monos" and wheelies and harass cyclists.                    
Ms Lehane, a nurse, had children aged three and four. Their dad took them to see the floral tributes laid as a mark of respect to their mum.
Detectives from the Major Collision Investigation Unit made the arrests at Frankston police station Friday afternoon and Saturday with the "person of most interest" – the rider of the bike which struck Ms Lehane – the last to be charged after handing himself in.
CCTV footage shows the monkey bike allegedly driven by Mr Jakobsson – carrying a pillion passenger – colliding with Mrs Lehane as she nears the end of the crossing.
The rider falls off and the passenger runs away while Mrs Lehane lies on the bitumen. The rider quickly gets back on and – disregarding his victim's plight – quickly rides off in a westerly direction.
Police later described the behaviour of the five motorcycle riders as "callous".
Off-duty Frankston SES member Steve Wall, who was shopping at the regional centre, witnessed the aftermath of the incident and was one of the first to assist the stricken woman near the entrance to Safeway.
"When I got out of my car she must have just been hit," he said. "The little bikes drove past very fast."
"I started to walk towards the shop and I saw people running towards her. She was in a poor state. I got a blanket and put it over her and waited until the paramedics arrived."
Mr Wall praised the efforts on an off-duty female paramedic who eased Mrs Lehane's immediate suffering. He and another shopper used a blanket to shield the injured woman from bystanders while ambulance officers treated her.
Some witnesses chased the riders but couldn't catch them.
Monkey bikes were banned by Frankston Council in 2007. The bikes, which can travel at up to 70kph, are not allowed on public roads or footpaths. The speed limit in the car park where Ms Lehane was struck is 10kph.
A crowdfunding campaign to raise funds for Ms Lehane's family had raised more than $40,000 by Sunday evening. See the 'Andrea Lehane Memorial Account' at gofundme.com
First published in the Mornington News – 29 September 2015
This article was amended on 28/9/15 to report there were allegedly four monkey bikes in the vicinity at the time of the Carrum Downs fatality, not five as originally stated. Five people were allegedly on four bikes.