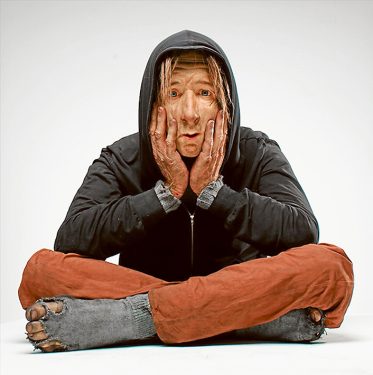 THE exhibition described as the "irreverent and playful rabble-rouser of the Archibald's" the Salon des Refusés" is coming to Victoria – and Mornington – for the first time.
The exhibition showcases what's described as "the ones that got away" – meaning those artworks that were not granted a showing in the famous Archibald Prize.
They include a prized selection of the "humorous, innovative, mad, bad and dangerous entries that were too fabulous to resist", say Mornington Peninsula Regional Gallery organisers, who take delight in hosting the only showing in Victoria.
The works, torn from obscurity, include portraits of Robert Forster, Catherine Martin and Carlotta, sculpture of a homeless man by Paul Trefry that was shown in the Wynne landscape prize, portrait of Greek Consul-General Dr Starvos Kyrimis, as well as Christopher Pyett's sensitive portrait of Australian of the Year, Rosie Batty.
The Salon des Refusés was begun by the S.H. Ervin Gallery, in Sydney, in 1992, in response to the large number of works entered into the Archibald and Wynne prizes not selected for hanging in the official exhibition.
Each year a panel is invited to go behind the scenes to select the best from the many works entered, but not chosen, for the official awards. The criteria for those selected in the Salon are quality, diversity, humour and innovation.
The S.H. Ervin's Salon des Refusés exhibition has established a reputation that rivals the selections of the "official" prize exhibitions and is often cited as a "more lively and discerning" selection, the gallery says.
It will run 10 October-29 November at the gallery in Civic Reserve, 350 Dunns Rd (corner Mornington-Tyabb and Dunns Rd), Mornington.
Tickets are adults $7, with Mornington gallery and other Victorian gallery members, concession and National Trust Members $4 and children under five free.
There is free entry for seniors during the Victorian Seniors Festival, Tuesdays 13, 20 and 27 October.