By MELISSA HODGE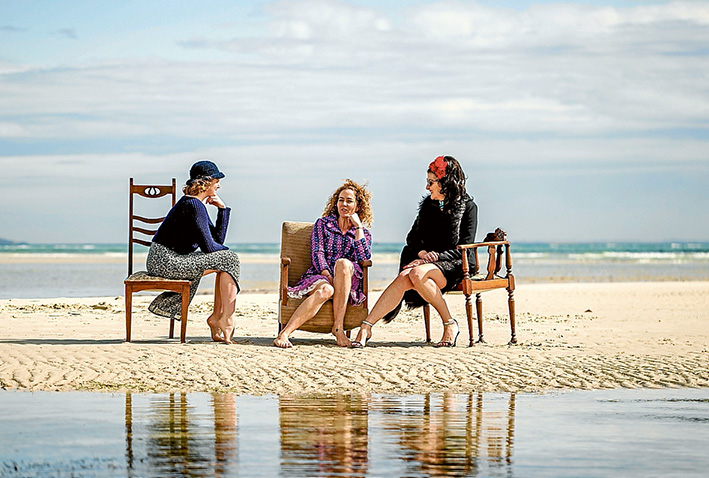 PENINSULA Op shops will combine with performing artists to bring local stories centre stage later this month.
The Southern Peninsula Arts Centre in Rosebud will come alive with pop-up Op shops, theatre, workshops and conversations, 30 October-1 November.
Cosy spaces will be created to share cake and hear stories by Evelyn Krape before participants immerse themselves in the craft of autobiographical poetry with Andrea Louise Thomas and sing from the heart with Colleen Rees.
"Op shops are such an integral part of our community," theatre manager Anthea Mackenzie said.
"We loved the idea of working with them creatively. We can't wait to see how they transform the theatre space at SPAC."
There will also be an opportunity to join in star weaving. The delicate paper stars will be collected as part of a national and international project: One Million Stars to End Violence.
The weekend will culminate in a reading by actors Carole Patullo and Jane Bayly. Using the real words from stories shared over the weekend, they will create verbatim theatre style piece A Woman's Place.
"Everyone has a story to share," Carole said. "Funny, poignant, life-changing and real-life stories are inside us all.
"Iraqi American author Zainab Salbu says, 'The single thing all women need in the world is inspiration, and inspiration comes from storytelling'. "What is ordinary and familiar to you may be extraordinary and exciting to others. Your tale, big or small, may just make a difference to someone's day, week or life. We are inviting women to share their stories, via email, post, or in person on the day. You can even share your story on our Facebook page."
The weekend will be launched 7.30pm, Friday 30 October, with the play Button. The show toured SPAC in 2012. It explores the delicate negotiation of social conventions and human needs, celebrating our connection with life around us, organisers say.
To register your interest in A Woman's Place call Anthea Mackenzie on 5986 8204 or email mackenzie.anthea.l@edumail.vic.gov.au
First published in the Southern Peninsula News – 6 October 2015