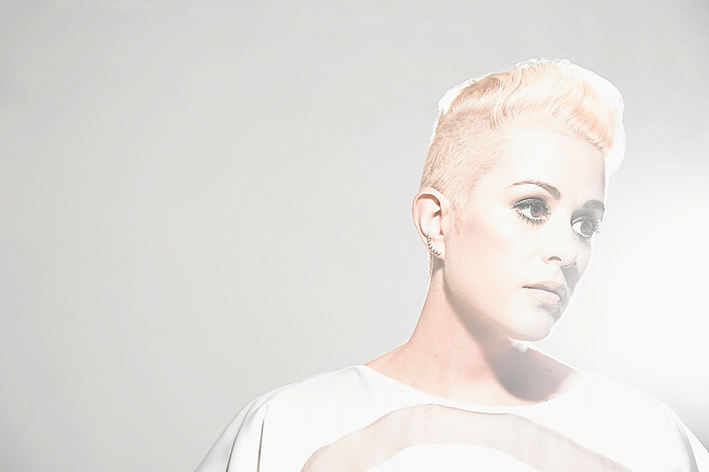 One of Australia's most respected and sublime recording artists, Katie Noonan, has released her latest album, 'Transmutant', and is heading off on a national tour that kicks off in Mornington.
An ethereal body of work, it introduces audiences to Katie Noonan's Vanguard, bringing Katie back to the band environment where she started her career as an 18 year old, a backdrop where she acknowledges, she feels most comfortable.
Fans received an initial taste of 'Transmutant' from a teaser single earlier in the year, a haunting track called 'Peace is My Drug'. The album takes in a lot of sonic terrain, from the slow-build of opener 'Falling Into A Lie' to the layered percussion of lead single 'Quicksand', through the back-and-forth of 'In The Name of the Father' (a duet with rising star Jordan White from Playwrite) and the playful percussion of the closing 'Cloud of Home'.
Katie explains that the album's inspiration was two-fold – as the album title suggests, it personifies a shift, a change – to mutate. It's the musical realisation of a journey, of the personal changes that she's gone through over the past few years. It was also a chance for her to connect deeply with her audience through her crowd-funded Pledge campaign (which reached it's target in under 48 hours) and to really take the reins as a producer to create a lush cinematic world that reflects her various muses. Overall, a process that has really empowered and inspired her.
"The Captains had electronics in that there were samples and stuff, but this explores that world a little more. I bought this very cool vintage drum machine and we played around with a lot of vintage keyboards and synths – it's been about opening up the sound a little more."
Katie Noonan's Vanguard comprises Katie, The Captains bandmates Stu Hunter and Declan Kelly, plus a new face in New Zealand guitarist Peter Koopman.
'Transmutant' comes to life via an extensive national tour that kicks off at The Grand Mornington on 15 October.
Tickets on sale now at:  www.grand.net.au