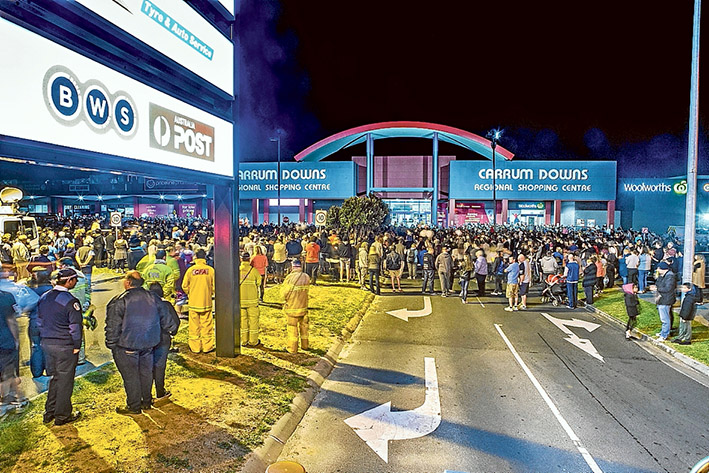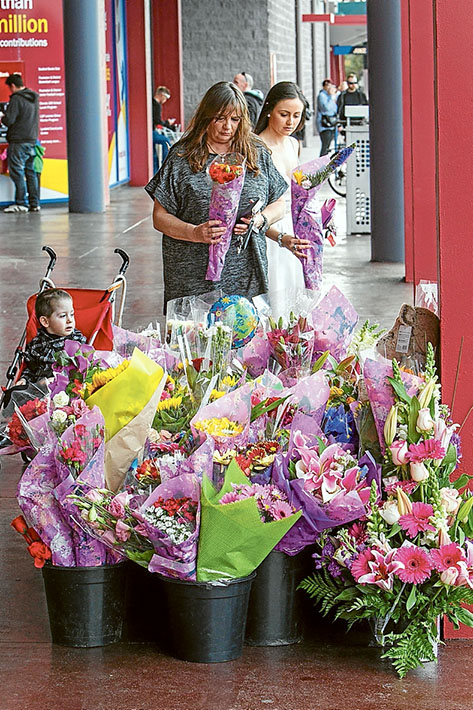 LETTERS will be sent to Frankston residents to reiterate monkey bikes are banned from public roads and parks in the wake of the Carrum Downs fatality in which mother-of-two Andrea Lehane was killed.
The letter will outline the fatal collision on Wednesday 23 September and warn of serious consequences for those caught riding monkey bikes on public roads or footpaths. Penalties to be imposed on riders – including the possibility of their bikes being confiscated and crushed for scrap metal – will be listed in the correspondence from council.
Ms Lehane was severely injured while walking on a pedestrian crossing outside the shopping centre and her life support was switched off two days later.
Cr Glenn Aitken said the letter would urge residents to report monkey bike riders to the council's Local Laws department so officers can swoop and fine the offenders.
Councillors and officers during the week had even considered financially rewarding those dobbing in monkey bike riders, but this was abandoned as not being feasible.
"The random nature of it has touched everyone," Cr Aitken said.
That emotion in the community was seen on Sunday night last week (27 September) when thousands of well-wishers gathered at Carrum Downs Regional Shopping Centre with Ms Lehane's husband James and children, aged three and four, in a vigil to celebrate and mourn her life.
Cr Aitken described the vigil as "very moving". "People came from far and wide," he said.
The strong community support for the Lehane family continues to grow. A crowdfunding campaign to raise money for the Lehane family topped $51,000 late last week.
Carrum Downs Regional Shopping Centre management reportedly pledged $25,000 to help as part of a fundraising drive among centre traders.
A fund has been established through Bendigo Bank to help the family. Donations can be made at any Bendigo Bank branch to The Lehane Family Trust and are tax deductible.        
Frankston mayor Cr Sandra Mayer said the regular fortnightly meeting with police on Monday last week confirmed community awareness and education about monkey bikes is "vitally important".
"Council and Victoria Police officers discussed the recent tragic event that involved the illegal use of monkey bikes and the success of the ongoing strategies in place that have resulted in numerous monkey bikes being seized and crushed over the past few years," she said.
"We will need to work together to get the word out that monkey bikes are unsafe. And parents will need to realise that everyone, in particular children, are unsafe riding monkey bikes in public as they have less awareness of risks and limited knowledge of road rules."
Council's community development director Gillian Kay said council will impound illegal monkey bikes and owners will be charged a release fee of $757. Bikes will be impounded for six months for a first offence and 12 months for a second or subsequent offence. Riders of unregistered motorcycles may also be charged with being unlicensed and having an unroadworthy vehicle.
"In addition, we are writing to the Minister for Police and Emergency Services expressing our concern and seeking more support to address the issue," she said.
Social media was scathing about the earlier lack of police response to their complaints about hoons riding monkey bikes. Many claimed to have been laughed at or ignored. Frankston resident Tony Martin said he "gave up" calling police after five attempts.
"All the response I got was that they were 'going to send a car around' but nothing came of it.
"They won't follow up on kids."
Senior Sergeant Ron Barbury, of Carrum Downs police, said calls to police were "always attended to" but those deemed to be not as serious as others are pushed down the list. "They are always attended to, either by patrols or by catching the offenders," he said. "The decision [of which call to attend to first] is made by a supervisor."
He said an emphasis on community awareness and educating offenders, and their parents, was a key to solving the problem. "The parents are the ones who purchase these bikes which are prohibited under law," he said.
Senior Sergeant Barbury said Frankston authorities had achieved "enormous success" in highlighting the dangers of monkey bikes. Frankston was the first council – in 2007 – to ban the bikes and have offender's bikes crushed.
"Everyone else is looking at Frankston now to see what it is doing now because it leads the way on the issue. Then it's up to us [police] to enforce the law."
The Carrum Downs man charged with knocking down Mrs Lehane was refused bail at a hearing at a Melbourne Magistrates' Court hearing last Wednesday.
Caleb Jakobsson, 18, is charged with culpable driving causing death, dangerous driving causing death, failing to stop after an accident, failing to render assistance after an accident, unlicensed driving and driving an unregistered vehicle.
Magistrate Frank Holzer reportedly told the court Jakobsson could face a lengthy prison sentence if found guilty of culpable driving.
He will reappear in the same court next year.