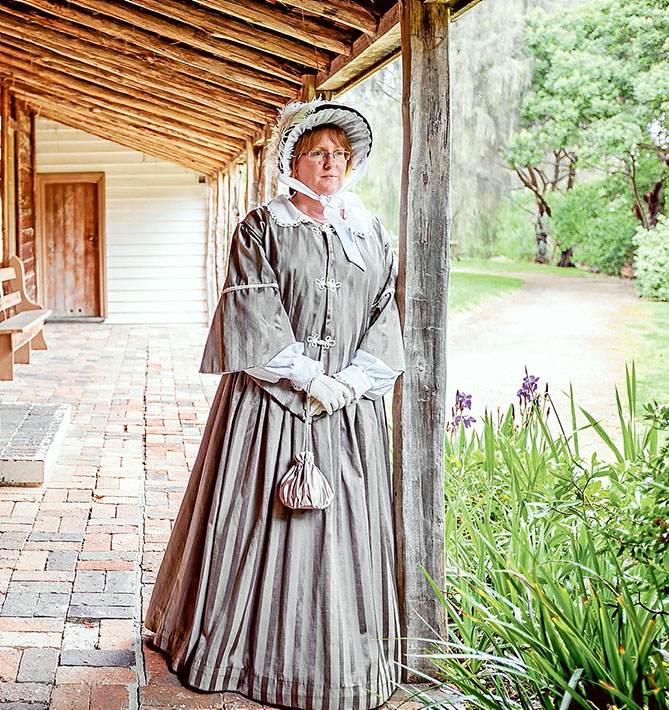 A CHANGE in the way the National Trust manages its four historic properties in the region has triggered the resignation of McCrae Homestead's part-time manager and nine of its 10 volunteers.
The homestead in Beverley Rd, McCrae, is Victoria's oldest original timber house, built in 1844 on Arthur's Seat Run, the largest lease in the fledgling Port Phillip colony.
It is one of few original pioneer property on the peninsula open to the public. Its historical value is enhanced by the diaries, journals, music books and paintings left by the homestead's designer and original resident, Georgiana McCrae.
Manager Sharon Bowen resigned in late August after 21 years at the property and her departure saw nine of 10 volunteers quit.
Volunteers guide visitors, and clean and maintain the house, visitor centre and gardens.
Judy Walsh, chair of the peninsula branch of the trust, told The News the organisation had appointed a regional manager, Cara Simpson, earlier in the year to look after its four properties – McCrae Homestead, Endeavour Fern Gully at Red Hill, The Briars Park at Mt Martha (jointly managed with Mornington Peninsula Shire), and Mulberry Hill in Baxter.
"The trust is doing things differently nowadays with more attention paid to things like occupational health and safety," Ms  Walsh said. "We have to bring our systems into the 21st century."
Ms Walsh said Cara Simpson was a museum-trained curator with a background in heritage property management.
"After 21 years, including seven as manager, Sharon Bowen has decided to move on to other things. I believe she is considering starting her own business. There is no doubt that Sharon has made a magnificent contribution to heritage by her commitment for which she was recently awarded the Mornington Peninsula Individual Heritage Award.
"The homestead guides have made a collective decision not to adopt a different style of management, as is their prerogative, but unfortunately the consequences of that action makes it immediately difficult to keep the homestead operating fully.
"It is regrettable as the guides take with them their very valuable service and knowledge. Naturally in such circumstances there is a small hiatus in opening times in the interim until new recruitment measures are implemented. Meanwhile the homestead has just recorded a very strong attendance of group bookings in September so I can justifiably say the homestead is neither closed nor mouldering."
Ms Walsh said a new manager would not be appointed at McCrae.
Former McCrae Homestead volunteer John Snellgrove criticised the trust's management style. "The trust is unable at all management levels to work with and support its volunteers," he said.
"Volunteers have become very frustrated at the unwillingness of the trust to listen and take notice of reports from simple maintenance matters to major repairs and advertising."
He said the homestead was now only open on Saturdays and Sundays afternoons although it was one of few National Trust properties to show a profit. It had previously been open on weekday afternoons as well as weekends.
"Attendances have dropped because the trust doesn't advertise the homestead," he said.
Mr Snellgrove and his wife Joan were volunteers at McCrae Homestead for many years but walked away earlier this year.
He said one of his last tasks in March as a volunteer was to paint the outside of the house and its separate kitchen, which took 10 days.
Anyone who wants to volunteer at McCrae Homestead can contact 9656 9800 (office hours).