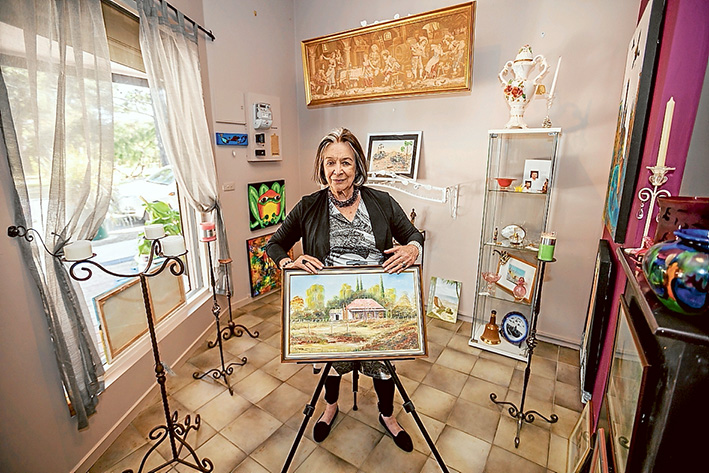 IN a wonderful twist of fate for the Western Port area, Norma Carew's love of art collecting has resulted in the opening of a brand new gallery, Crib 208 Art Studio.
Norma's life experiences have been many and varied from being a beauty therapist through to attending the "School of Entrepreneurs" with the National Enterprise Development Scheme.
She has a passion for all things beautiful that you see the moment you walk into the stunning gallery.
"I've always been a collector of art and always appreciated things of beauty, so my studio reflects that," said Norma sitting among her bevy of beautiful paintings and sculptures.
Crib 208 Art Studio is more than a gallery. It is a living, working space where artists and people who have an appreciation of art, can come and enjoy the serenity that comes with being surrounded by beautiful things.
Some of Norma's collection includes a picture signed by Sophia Loren, and Audrey Hepburn's book.
"Crib Point seemed the perfect place to set up the studio, with its village atmosphere. We encourage young artists to join us here, and use the space to develop their creations," said Norma, who has lived on the peninsula for 35 years.
Some of the stunning works on display at Crib 208 are by local and national artists: Cheryl Peterson, Denise Harper, Snake, and April Maynard to name a few.
Crib 208 is at 208 Stony Point Road, Crib Point. Phone 0405 181 295.